West Essex's first Turkey Classic marks the start of a new tradition
Sports management classes hosted West Essex's first Turkey Classic volleyball tournament on Nov. 21 in the high school gym. The event raised almost $3,700, and half of the proceeds were donated to the Caldwell Food pantry and West Essex Regional High School.
Sports Marketing teacher Andrea Mondadori-Llauget, along with her students who were also in charge of the event, were extremely proud with the outcome. They did a lot of work in order to prepare, including an Instagram page run by the students in order to raise awareness of the event.
"The Classic was awesome," Mondo said. The kids did an amazing job planning. I am especially impressed with the social media group of kids that ran the page."
Overall, Mondo said, she thought the first annual Turkey Classic was a huge success, but she is looking to find ways to improve the event.
"I would add more raffle prizes and start earlier," Mondo said. "Now that we have a bunch of followers I think that will help."
Raffle prizes for attendees included four Devils tickets, a 50 dollar visa gift card, Bari's Baubles gift cards and a sterling silver Tiffany bow necklace. Attendees also enjoyed cheesecakes from the Roxbury Diner, pretzels from Philly pretzel factory and Premio sausage from a Premio Sausage food truck.
Junior and Premio Sausage team member, Nico Rosamilia, said he thought the first annual Turkey Classic was extremely successful.
"I think it was a really well organized event," Rosamilia said. "It was a lot of fun with the teachers and the students. I think it will be a great event for West Essex to have for the students and teachers for years to come and I think everyone should consider doing it next year."
Sophomore and Procomm team member, Roxanne Boychuck, was very excited to hear about the tournament, and could not wait to participate. She really enjoyed playing against multiple teams as well as playing with her teammates from the West Essex JV girls volleyball team.
"I thought it was really fun because I got to reconnect with my team and play against my friends and teachers," Boychuck said.
Rosamilia and Boychuck are certain they are going to compete in next years Turkey Classic.
"I'm definitely going to participate next year, hopefully with the same team so we can win again," Rosamillia said.
Behind the Byline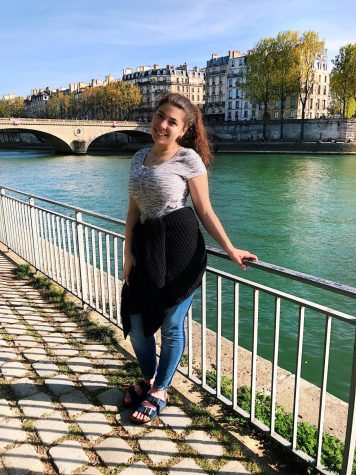 Ava DiGiacomo, Senior Chief News Editor
Ava DiGiacomo is a News Editor for the Wessex Wire. In her free time she enjoys hanging out with her friends or binging new shows. Fun Fact: She needs 20 alarms to wake up in the morning.