'Baby It's Cold Outside' in hot water
John Legend and Kelly Clarkson's 2019 update to the Dean Martin classic makes changes to lyrics, facing a frosty reception from some critics.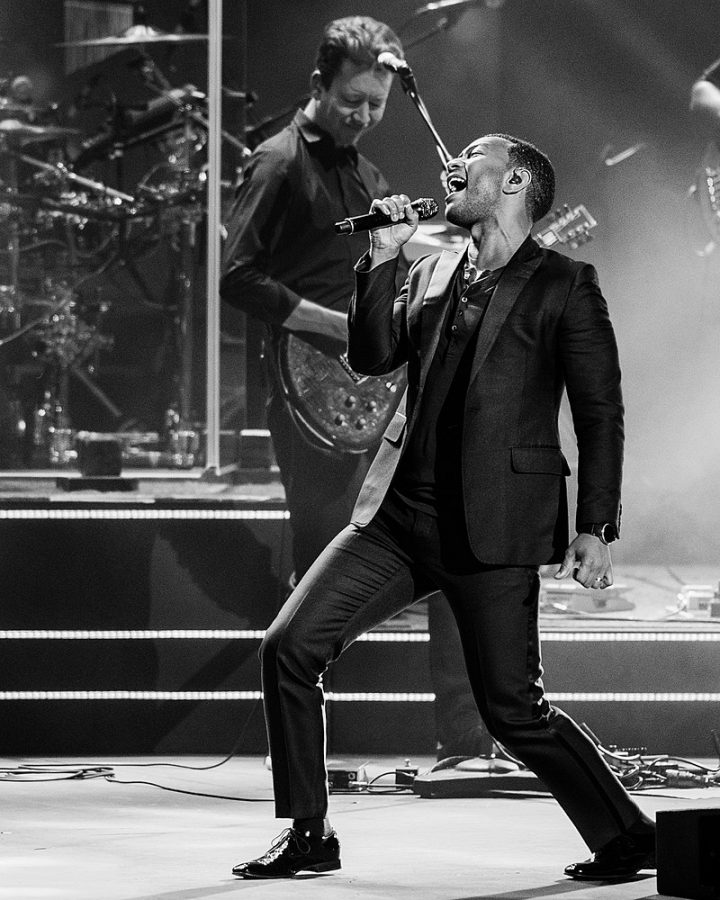 Kelly Clarkson and John Legend's new version of "Baby, It's Cold Outside" has caused controversy, with some upset that their version altered the original lyrics making some uneasy. The EGOT winner has put a 21st- century spin on the classic holiday song which has been the subject of criticism for what some listeners see as sexist or nonconsensual lyrics.
"Baby, It's Cold Outside," has lost some of its sparkle in recent years. Legend and comedian Natasha Rothwell finally dropped the song, after weeks of buildup, the Dean Martin classic. They retooled the song to steer away from the sexual allegations, but fans seem to think it went in a more sexually direction. Legend changes the lyrics to the decades-old version, bringing a more modern ring to the beloved call-and-response tune. 
Legend's modernized lyrics, which include the line, "We're both adults, so who's keeping score?" have some think he transformed what was one a romantically suggestive song for Greatest Generation into a 2019 failed booty call. New lines also include "It's your body and your choice," and "I want you to stay, it's not up to me." These lines were noticed by many and most importantly was noticed by Deana Martin. Deana Martin, daughter of the late Dean Martin, who told "Good Morning Britain"  that Legend's new lyrics made her father's song even more sexual. Martin and her family felt offended that her dad's work was being somewhat ruined. 
Clarkson defended the new version, on her talk show saying the outrage didn't make any sense. Clarkson mentioned that both her and Legend were a huge fan of the original lyrics, but they were informed that listeners didn't like it. The original lyrics play between a woman trying to leave a party and a man repeatedly trying to convince her to stay. 
This new version of the 1944 duet, whos gender dynamics have long been argued over, is an update to his holiday album that was first released in October of 2018. There are rumors Legend has a forthcoming Christmas album. Whether the lyrics are sexual or not Legend has stated to several that he will not be changing the lyrics anymore and that what he and Clarkson performed is going to be on the album.
Behind the Byline
Giuliana Calix, Arts & Culture Editor
Giuliana Calix is the 2019-2020 Arts & Culture editor for The Wessex Wire. She is a competitive dancer and when she is not dancing she is either on her phone, eating, or in the shower. She is a 4 foot 11 inch girl who loves sushi and has an obsession with slime videos.