Do you know Melissa Ayers-Lapuzzo?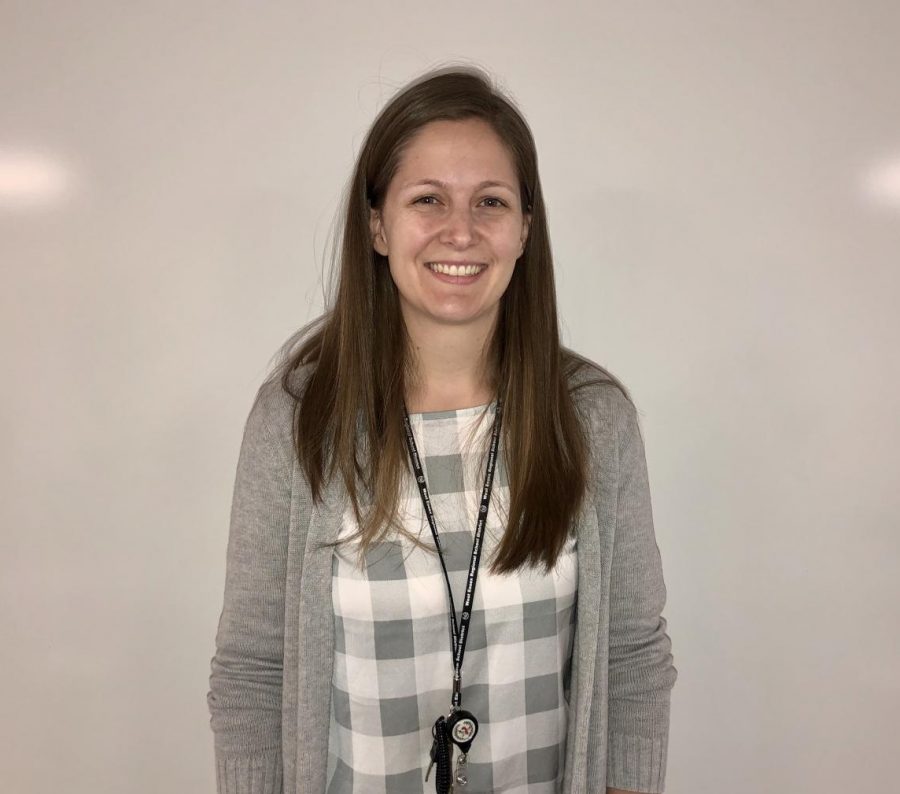 Every teacher at West Essex has their own unique personality and hobbies, inside and outside of school. Melissa Ayers-Lapuzzo loves to calculate the hardest math problems, but outside of the classroom, it's not just math 24/7.
Q: What subjects do you teach?
A: Precalc and Calc
Q: How long have you been teaching?
A: 6 years
Q: Have you always wanted to teach math?
A: I started as a music major then decided I didn't want to do music as a job. My high school math teacher said that if music doesn't work out then I should definitely go to math.
Q: What do you like to do outside of school?
A: I'm a group fitness instructor and musician. I play the sax and flute, sing church choir and also love to bake.
Q: What's a fun fact about you?
A: I graduated in the top one percent of my high school class (8 out of 800).
Q: Who inspires you the most?
A: My mom inspires me the most. She was a teacher for 40 years and inspired me to be a teacher.
Q: What advice would you give to a new teacher?
A: Make sure you have fun in your classes and be able to talk to your students.
Behind the Byline
Nikki Schachtel, Features Editor
Nikki is a Features Editor for the 2019-2020 Wessex Wire. She enjoys going to the beach, hanging out with friends, and playing with her dogs. She is apart of the West Essex Cross Country team. Some of her favorite TV shows include, That 70s Show and One Tree Hill.