Nationals win Game 7 in end to high-drama World Series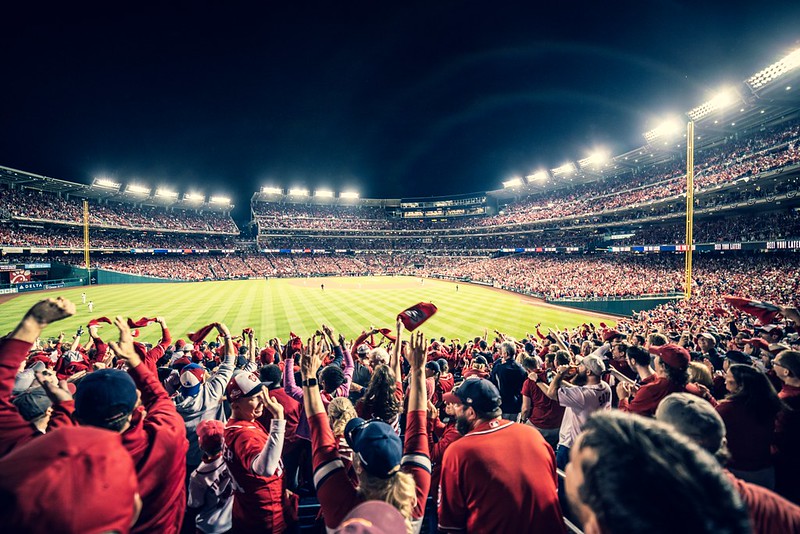 The Washington Nationals defeated the Houston Astros in dramatic fashion by scoring six runs in the last three innings to come from behind and earn the franchise's first Commissioner's Trophy. 
The Nationals looked in control after winning the first two games including a huge 12-3 win to gain momentum going into Game 3. However, the Astros would come back and win three straight games to put them ahead by one in the series. During those three games, the Astros held their opponents to one run each game while producing 19 runs of their own in this stretch of games. The Astros could not keep this momentum though as the Nationals would win the next two games to win the series. 
Junior Jack Montalto, a Yankees fanatic and Astros hater, had mixed emotions on the Nationals' victory. 
"I was extremely thankful that the Astros lost to the Nationals even though it was unexpected," Montalto said. "It was just a shame that it wasn't my team [the Yankees] beating them." 
The Nationals winning this coveted series was a shock to many, and did not seem possible after losing All-Star, Bryce Harper. Before the game even started, the Astros were predicted to come out on top. 
"The Astros have more depth than the Nationals…looking at the matchup right now, the Commissioner's Trophy will remain in the American League," according to Adam Wells's Bleacher Report article.
This prediction, although having some truth, turned out to be wrong after the Nationals' shocking victory. All that can be said now is that the MLB has a new team that everyone will want to beat in the 2020 season.
_____________________________________________________________________________________________________________________________________
Photo credit: "Washington Nationals Win!" by John Goucher (https://www.flickr.com/photos/[email protected]/48903354128)
Behind the Byline
Garrett Kessler, Sports Editor
Garrett is a sports editor for the Wessex Wire. He spends about 99 percent of his time playing, thinking about or consuming golf. 0.5% of his life is spent at Chick-fil-a, Mcdonald's, or Popeyes, and the last 0.5% is playing candy crush on his phone. Fun Fact: Garrett plans on graduating from college and going to Vegas to count cards.