Do your job: Field hockey team plays for each other as postseason heats up
As the fall sports season comes to a close, the West Essex field hockey team is rolling through the postseason, maintaining their powerhouse status. Currently ranked No. 3 in the state (according to NJ.com) and No. 7 in the country (according to MAX Field Hockey), the 2018 state champions aren't looking to stop anytime soon.
"So far in the state run, we have beaten every time 8-0, which is something that in all my four years I've never really seen, " senior captain Cameron Kinsella said. "So I think we're really on a roll right now, and that's very exciting."
The girls discovered their stride early in the regular season, playing against some of the top 20 teams in the country. In October, they found themselves as the underdogs against nationally ranked The Hill School (from Pennsylvania), but they came out on top, all while being driven by each other. It was then, the team said, that the girls turned a new page and discovered something special.
"We hit a turning point where we all came together and decided that we want to win it all. We are all doing it for each other and nothing is for only ourselves," sophomore Cait Lutz said.
They credit their success in the regular season to the team's undeniable bond. The Lady Knights don't play for themselves, living by their season's theme of play for each other. The positive environment created by the captains allows for growth amongst each player.
"I have great leaders on this team," head coach Jill Cosse said.  "My captains have created a safe environment that encourages drive, intensity, intent and a pursuit of excellence.  No one is afraid to try a new skill, and no one is afraid to fail. Those two qualities alone can lead to some of the greatest moments you could ever ask for.  When top athletes know what is expected of them and can still feel space to grow – you have created something really special!"
Behind the Byline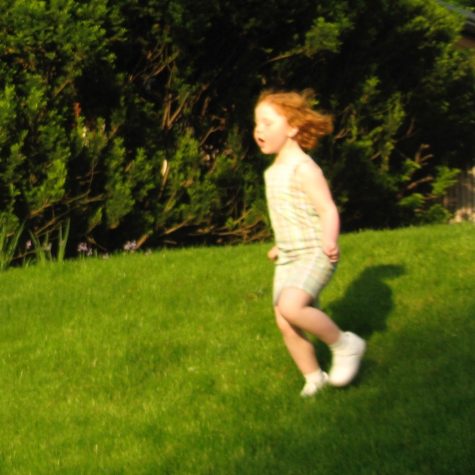 Ciara Morrissey, Senior Chief Sports Editor
Ciara Morrissey is a Sports Editor for the Wessex Wire. Ciara is a competitive Irish dancer and has been dancing for 10 years. She enjoys watching Youtube, being at the studio and listening to her favorite artists.