Masquers 'can do it' with Rosie the Riveter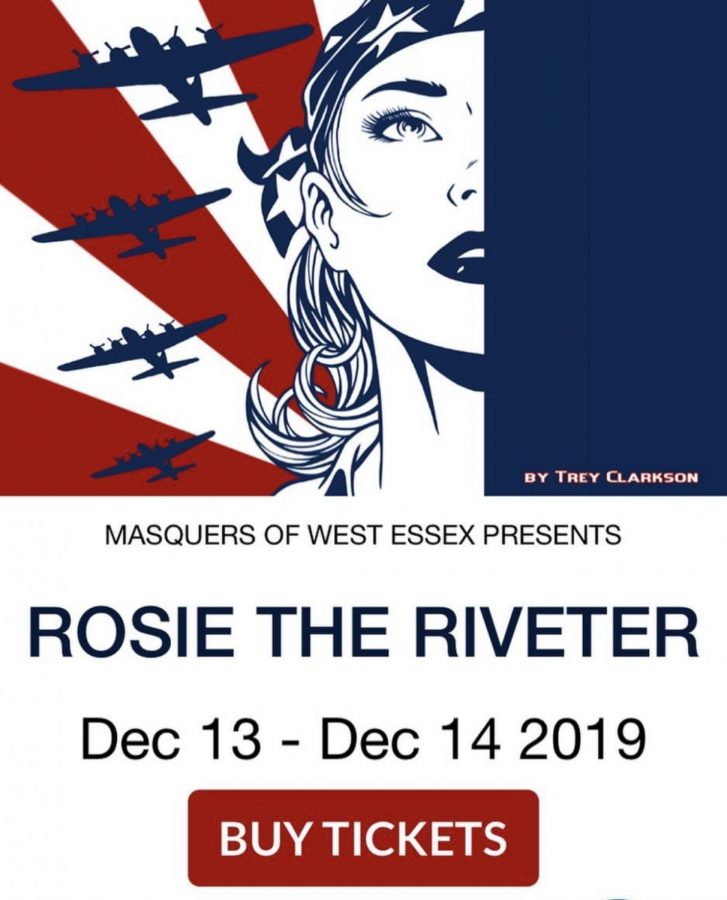 Pulling a Cinderella for the night, our very own West Essex auditorium will transform into a World War II scene on Dec. 13 and 14 as the Masquers of West Essex perform this year's fall production, "Rosie the Riveter."
The production illustrates the life of major cultural icon "Rosie the Riveter" and her impact on the female empowerment movement in World War II. With the help of Masquers, students will finally see the life behind the woman on the famous 'we can do it' poster.
"I think it's a really good lesson to learn," said junior Grant King, who's playing Eddie Kendricks, the owner of an auto-parts shop. "It's different than the plays we've had in the past because they have been funny shows, but this is a big drama."
However, Masquers director and English teacher Brittany Miller isn't worried about this shift in genres.
"I wanted to challenge the students in the Masquers program a little bit and the actors are doing a really fantastic job," Miller said.
Despite taking place 74 years ago, the morals of the play still apply to today's society. This factored greatly into deciding this year's production. It allows students to take away the message of the play.
"We're in the time of a lot of female empowered movements," Miller said. "I thought this was a great piece to do in light of all these different kinds of movements that are happening in the world today."
With the show only nine weeks away, the Masquers are buckling down on memorizing their lines and capturing the identity of their characters. With multiple run-throughs of the entire show complete, all that's left is building the set. The end product is a definite must-see, and Masquers have proven that their hard work never disappoints.
"Everything has been coming along really great and it has been really fun," Miller said. "My favorite part of venue production is when everything comes together and the stage is set and the students are performing and everything becomes one cohesive unit. It's something the students can look forward to."
Behind the Byline
Isabella DeRose, Apprentice Editor
Isabella DeRose is an Apprentice Editor for the 2019-2020 Wessex Wire, but you can call her Bella. She loves hanging out with her friends, going to the beach and going to sleepaway camp during the summer. Fun Fact: She's watched "The Office" seven times, and considers it her favorite show.