OPINION: Education shouldn't come with such a high cost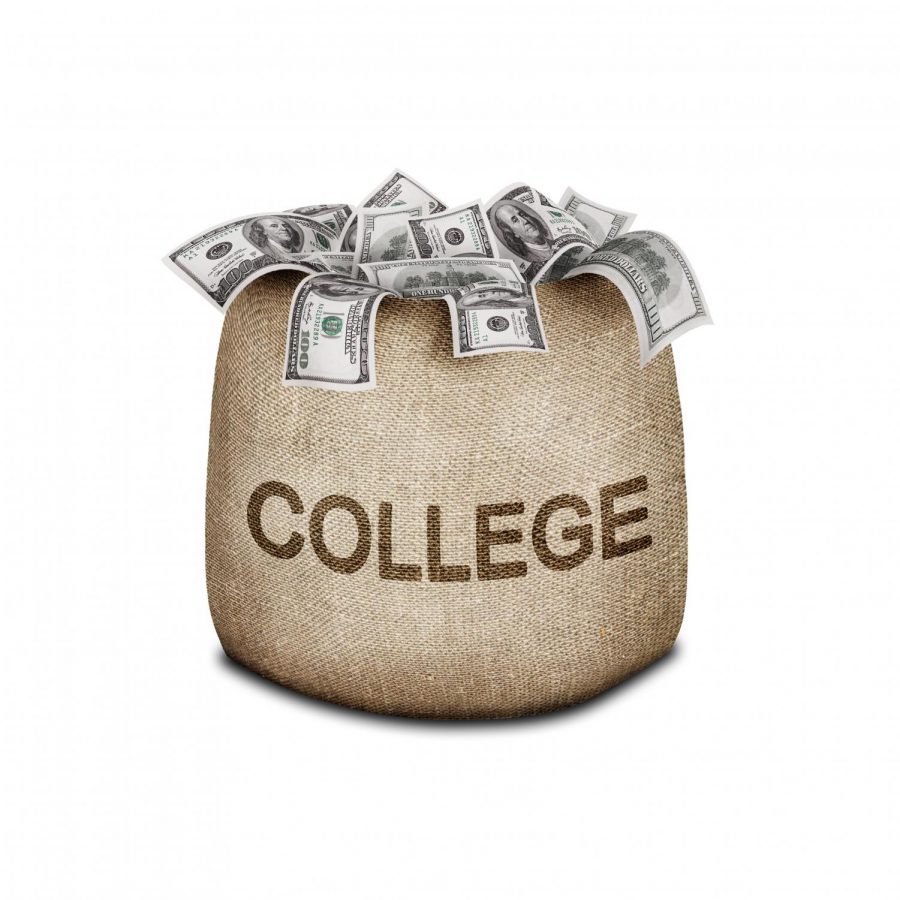 Most students spend their entire childhood hearing that an education is the best way to be successful. AP tests and rigorous classes prepare you for the SAT and ACT, which leads you to applying to college which ultimately places you in a new school for the next stage of your life. 
The problem, though, is that this preparation comes with a massive price tag. Education is only becoming more expensive, but at the same time, more important for a successful life. The price of AP tests, SAT/ACT, tutors, supplies and college is too high and it is not right to encourage students to reach for these pricey goals their entire lives.
All throughout high school, students are encouraged to take hard classes that will appeal to colleges in the future. While Advanced Placement classes are beneficial to students in order to prepare them for college, they all come with an AP test in May. The test is not technically required, however, in order to receive credit it is highly encouraged. A high grade on the test can provide a student with college credit before even starting college.  
This year, specifically, College Board has moved up the deadline for registering for AP exams and raised the price almost $8 since 2014-2015 school year, with a $40 late fee. 
"West Essex students took, in total, 714 AP tests last school year, and 100 percent of the students took the AP exams," guidance counselor Lauren Cherny said.
With students being encouraged to take AP tests, anyone could spend anywhere from $98 to almost $700 on tests. 
Not only do AP tests cost money, taking the SAT or ACT is also something that students need to pay for. Most colleges these days require one of these assessments. Of course, any student can take the tests blindly, but the test is hard and requires specific time management and educational skills. This means that families who are able to pay, will hire tutors to ensure the best score for their child. Also, each test costs about $50 to take, and most students may want the chance to retake it if they are not happy with their scores.
All of this, not to mention, the overall price of college in general, and school supplies for high school and college adds up to a crazy price. 
"For 4-year institutions, the increase [from 1982-2012] extended from $3,951 to $23,066… with yearly increases in college tuition and fees often doubling to quadrupling," according to Best Value Schools, a college degree ranking website.
As West Essex students move into their junior and senior years, they start to realize the amount of money that goes into their education.
"Now that I am going through this process as a junior, I never realized how much money went into preparing me for college and getting to college," junior Maya Carpenter said.
Because education is such a prominent path in our society, it should not be something that is inaccessible to the majority of the population. Schools, universities, and education professionals should be working to make higher education open to everyone, and not let money get in the way of someone's foundation for their life. 
Behind the Byline
Lauren Snerson, Lead News Editor
Lauren is an apprentice editor for the 2019-2020 Wessex Wire. She plays tennis for West Essex and enjoys watching "The Voice" and spending time with her family and friends. Fun Fact: She has 7 Grandparents.