Apple and Disney fight for your wallet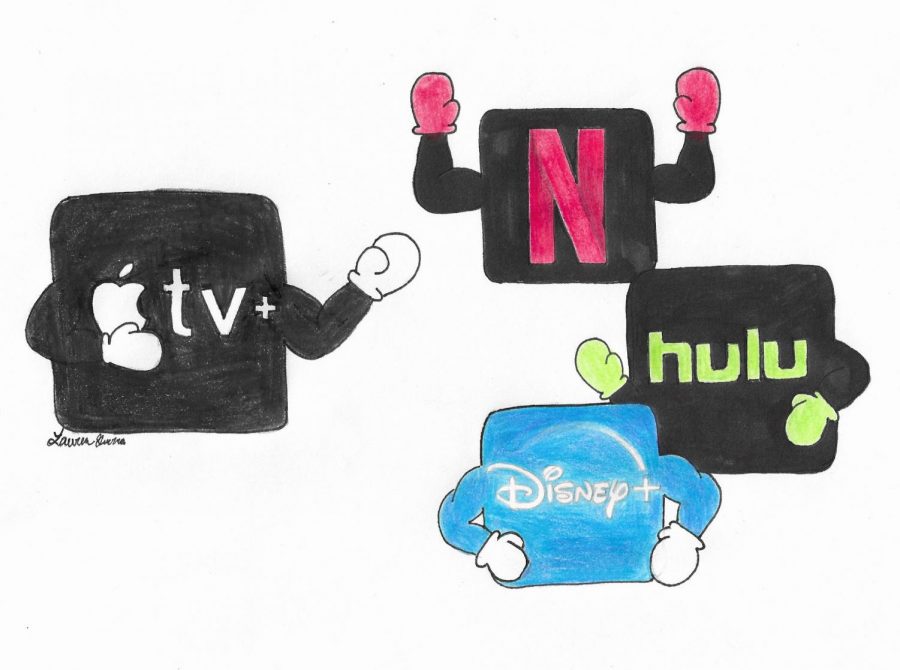 At Apple's iPhone 11 event, Apple revealed the pricing and release date for Apple TV+. Apple TV+ is a new streaming service with a focus on high-quality original shows that will launch Nov. 1.  This release has sparked new rival services from Disney,due to the launching of their own streaming service, Disney+, shortly after Apple's on Nov. 12. 
Apple TV+ is a video subscription service that will feature new original shows every  month. This source is an ad-free video platform and on-demand web television that will cost $4.99 for a family subscription. There are rumors that when November hits they are going to raise the price to $9.99 a month, which is not bad if compared to Netflix's $12.99 a month. These prices are still not yet confirmed. Apple even said they will throw in a free year of Apple TV Plus with new hardware purchases, mainly because they want Apple customers to purchase the new iPhone. 
Putting aside the cost, anyone from Steven Spielberg and Resse Witherspoon to Jennifer Aniston and Oprah are on board with all the new projects and content that is going to be featured on Apple TV+. Apple TV+ content will be on iPhone, iPad, Apple TV and macOS. The Apple TV app will also arrive on smart TVs from Samsung and others, including streaming boxes, and sticks, like the Amazon Firestick. Apple TV+ is the service that many are waiting for, but what does this mean for all the other sites out there?
The Disney+ streaming service is a big new competitor to all the streaming platforms, such as Hulu, Amazon Prime and Netflix. Not only will it be taking movies off of Netflix in 2020, it's primary weapon is the massive library of Disney films and TV shows. Disney announced that Disney+ will be launching Nov. 12. Apple has also made it clear to all its consumers that Apple TV+ is $2 cheaper than Disney. 
Much like Apple TV+, Disney+ is going to have it's own original shows. Disney+ is going to provide its' classic movies such as, "Beauty and the Beast," and "Cinderella," but Apple TV+ is going to have all originals. 
Disney and Apple are definitely in a bit of a feud, but what families are going to pay for all these sites? There are a huge amount of families that have both Hulu and Netflix in their households. Come November, are these same families going to get Apple TV+ and Disney+ on their TVs:that's a lot of money simply spent on four separate streaming platforms. 
Apple's reveal on Apple TV+ has sparked Disney+ launch date and talk about the price. Apple TV+ is available for all Apple users and will have all original shows and movies like no other. 
Behind the Byline
Giuliana Calix, Arts & Culture Editor
Giuliana Calix is the 2019-2020 Arts & Culture editor for The Wessex Wire. She is a competitive dancer and when she is not dancing she is either on her phone, eating, or in the shower. She is a 4 foot 11 inch girl who loves sushi and has an obsession with slime videos.