Travis Scott documentary 'flies' to Netflix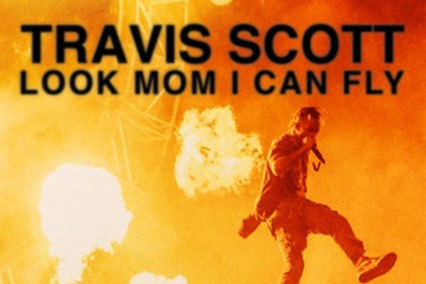 We all know Travis Scott from his high pitched raps and fashion sense. He has influenced the music and  fashion world with his unique style. Scott has now moved on to taking the film world by storm with his new documentary "Look Mom I Can Fly." 
The Netflix original is generating a lot of buzz, especially because of Scott's split from uber-famous girlfriend, Kylie Jenner. The power couple made headlines in 2018 when Jenner gave birth to their daughter, Stormi Webster. 
The documentary briefly talks about his relationship with Jenner, but more focuses on his rise to stardom. It compares Soctt's difficulties growing up in Houston, Texas to his lavish lifestyle: currently living with his new found success in Los Angeles. 
Junior, Carly Feuerstein is a huge Travis Scott fan, so she had to watch the documentary the day it came out. 
"I really liked the movie and I thought it was really cool to see what it's like at his concerts and the backstage aspect with his crew" Feurestein said. 
Unlike a typical documentary, "Look Mom I Can Fly" does not have a sit down interview with Travis, the subject. The producers took an interesting approach where they just followed Scott around in his daily life. This engaged viewers a lot more than just having Scott talk to the camera because the audience got to feel like they were apart of the madness of the backstage of a rap tour. 
This documentary also emphasizes the astronomical growth to Scott's career after the release of his third studio album "ASTROWORLD." This was Scott's largest release to date and some of this buzz was credited to the interesting sound and the simultaneous release of his trendy merchandise. 
Viewers are also given a glimpse into Scott's family background along with his current business and personal relationships. Although Scott may have gained a larger following after the birth of Stormi, his new fans discovered his original sound. 
Senior Matt Adams liked the aspect of Scott's relationship with his daughter and Kylie Jenner in the documentary and Scott's music. 
"I liked the documentary because Stormi is in it and it was cool to watch her grow," Adams said. "I really like Travis Scott's music, so it was cool to learn more about him," Adams said.