The app of the year that is "For You"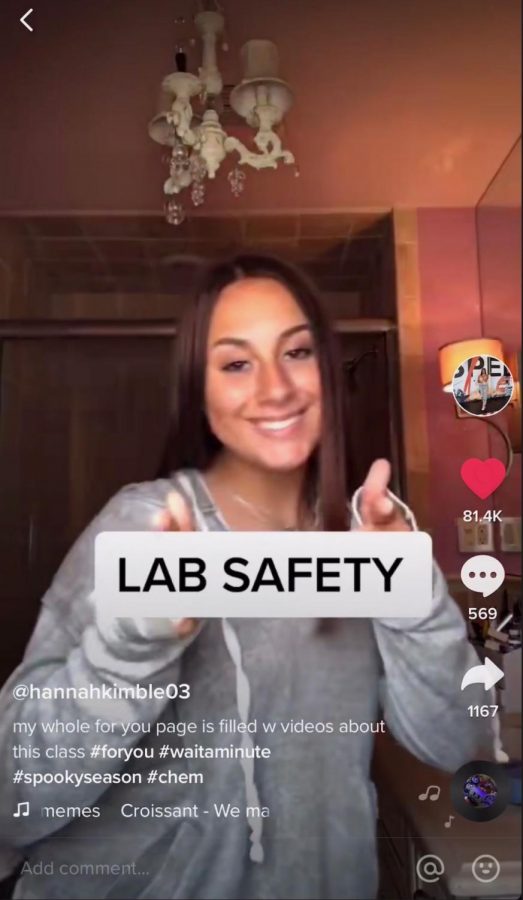 It is not in any way related to the 2009 Kesha song of the same name, nor it is the first popular lip-syncing app that our middle school selves loved. In fact, TikTok is a social media video app for sharing creative lip-syncing, talent and comedy videos. TikTok is actually an iteration of Musical.ly, in which the two apps are almost identical, but TikTok was released in September 2016.
Regular teenagers whose 15-second videos have thousands of likes and hundreds of supportive comments have been the main social media priority this summer. On TikTok, videos end up on the "For You" page, which is the home feed that showcases TikTok's best content. Videos can receive anywhere from 50,000 to more than 1 million likes, bringing forward the phrase "TikTok Famous."
"People get noticed and so-called famous from these social media apps all the time," senior Jack Wohlgemuth said. "Everyone over the summer realized that TikTok is an easier way of doing that. More like get their 15 minutes of fame."
The app instantly gained 30 million new users within three months over the course of this summer. There are people right in the hallways of West Essex that have this TikTok fame. Junior Hannah Kimble posted a funny dance video about her lab safety chemistry quiz, receiving more than 449,000 views and more than 81,000 likes and rising.
"I honestly was just being stupid in my room and saw a video about chemistry," Kimble said. "I thought that the lab safety test would be funny because everyone says how chemistry is so hard, and that was our first test." 
The rise of the short-form video app has completely changed the social media scene. Anyone these days has put their blood, sweat and tears (literally) into trying to get on the "For You" page. TikTok fame is arising along with the apps rating. TikTok is the app of the year and there is no denying that students' faces will be on the "For You" page.