West Essex defeats Caldwell in first annual Pancake Cup
West Essex Boys Lacrosse was victorious against Caldwell with a score of 10-6 in the First Annual Pancake Cup on Saturday, April 27. The boys headed into the game feeding off of the momentum from their so far successful season. Since the game was against the Knights' biggest rival, the team had even more motivation to win.
"The head coach of Caldwell and I wanted to add a little more to the West Essex-Caldwell rivalry," Coach Justin Schwindel said. "It's truly one of the best rivalries in NJ high school sports and playing for a trophy every year just adds that extra incentive and excitement."
The winner of the game would receive the third-seed in the Essex County Tournament, putting extra pressure on the team. The historic rivalry between the two schools also added to the intensity.
"Since we have such a strong rivalry with them, especially in lacrosse, we felt it was necessary to make the game more important," Captain Ryan Leach said.   
After thinking of the idea of the rival schools competing for a trophy, the coaches starting looking for local sponsors. The Original Pancake House was eager to be the namesake of the trophy and sponsor the game. The manager and co-owner of The Original Pancake house took this opportunity to support the Knights as an alumnus and former captain of the lacrosse team.
The Pancake Cup was a new event that added more competition to a regular game. The players said they hope to continue this tradition, drawing in fans excited to watch them play and keep their season exciting.
"We couldn't be prouder of the effort and outcome of this game" Coach Schwindel said. "Beating Caldwell and being the first name on that trophy was a goal coming into this season."
Behind the Byline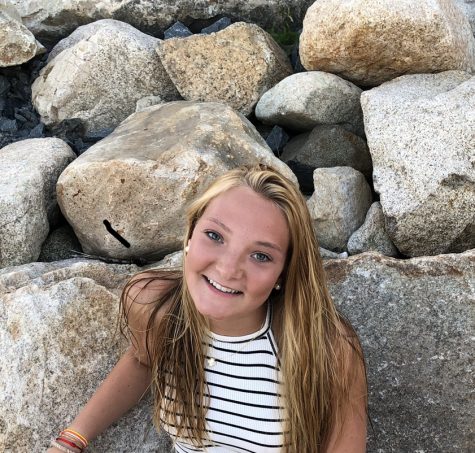 Sophie Kearney, Editor-in-Chief
Sophie is an EIC for the Wessex Wire. Sophie enjoys spending time with friends and family. She also plays soccer and lacrosse for the school and loves going to the beach. Sophie enjoys boating and watching sports.