Language classes explore possibility of traveling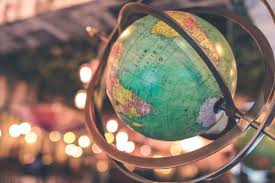 Hang on for a minute...we're trying to find some more stories you might like.
Students enrolled in language classes explore the wonders of their language through textbooks- but what if they could experience these wonders in real life? It has been proposed by students and teachers that language classes should travel to their place of study to help further their understanding of the culture and foster an appreciation for the language.
"I'd be able to experience everything first-hand in a way that I wouldn't be able to in a classroom," junior Lucia Campiglia said. "When we learn about museums and places in Italy, it would be super cool to actually see them."  
While it was not orchestrated by the school, French teacher Mrs. Bolger has been able to take small groups of students to France. She has gone four times in the last 15 years and traveled to Europe with a few teenagers. She said that while she knows many students from West Essex travel with their families, she encourages those who don't to travel with her and explore the world.
"It changed my life," she said. "I took a students trip when I was 16. I met my husband because of it and it sparked my interest in traveling and language."
Due to today's political climate, there are worries about whether or not going on this type of trip would be safe. Some students have fears regarding their return to the U.S. and the terrorism that exists throughout the world. Whether the fear is self-driven or anticipated by parents, it is a fear that has prevented students from seeing new places.
"I'd love to travel and explore a language, but I'd only go to places I am comfortable with," junior Jules Russo said. "I sometimes feel uneasy considering that anything can happen at any moment."
Despite the risks with traveling, it is a great opportunity to explore a language on another level. Students can listen to music from the country, look at pictures on a SmartBoard and read the details in a book, but there is a different connection a student can make with the language when they are in a new environment.
"A lot of students take a language because they have to, but they don't see a purpose for what they're learning," Mrs. Bolger said. "Traveling allows students to practice speaking the language and motivates them to learn."
Behind the Byline
Gabrielle Kesh, Features Editor
Gabrielle Kesh works for The Wessex Wire. Tennis is her favorite sport and she plays on the school team every fall. Gabrielle loves shopping, hanging out with her friends and taking Buzzfeed quizzes. She also dedicates a large portion of her time to looking at memes. Her favorite show is Glee which she has watched a total of five times. Fun Fact: Gabrielle's favorite Glee character is Blaine.