91st Academy Awards is still successful without host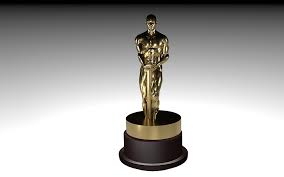 Hang on for a minute...we're trying to find some more stories you might like.
After dropping potential host Kevin Hart for his history of homophobic tweets, the 91st Academy Awards occurred without a host for the first time since 1989. The Feb. 24 awards show was the shortest in Oscars history, due to the lack of jokes and long periods of talking in between awards.
The show opened with a performance from "Queen" with new frontman Adam Lambert, and a short introduction from comedians Amy Poehler, Tina Fey and Maya Rudolph.
"We are not your hosts but we are going to stand here a little too long so that the people who get USA Today tomorrow will think that we hosted," Fey said.
The lack of a host allowed the show to get to the awards quicker, eliminating the longer periods of time between presentations of awards and allowing the less-popular awards to be shown on TV instead of during the commercial breaks. Despite the lack of comedic relief from having no host, award presenters like John Mulaney, Awkwafina and Trevor Noah made up for it during their speeches before presenting awards.
"'This is Hollywood's biggest night!" Mulaney said before presenting the award for Best Short Film. "I want these people to like me to a degree that I find embarrassing."
The ratings of the 91st Academy Awards were greatly increased from the previous year, however, it was not only due to the speedy nature of the awards. Performances from Lady Gaga and Bradley Cooper along with multiple movies up for the "Best Picture" award attracted 29.6 million viewers, according to a Feb. 25 article from USA Today.
The 91st Academy Awards remained a successful event without a host, and the majority of viewers wished the Oscars would continue this tradition in the future.
"Lesson from last night: there should never be an #Oscars host again," Twitter user @readDanwrite tweeted on Feb. 25. "It's so much better without."
Behind the Byline
Olivia Lieberman, News Editor
Olivia Lieberman is a News Editor for The Wessex Wire.  In her free time, she likes to eat, spend time with her friends and family and watch A LOT of Netflix (her favorite show is Criminal Minds). Fun Fact: she knows every word to all of the songs from "Starstruck"