Llauget steps in as new baseball head coach
Hang on for a minute...we're trying to find some more stories you might like.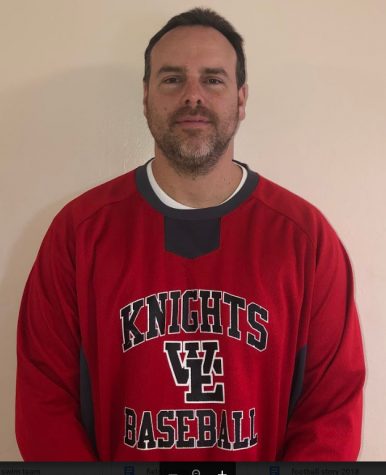 West Essex baseball has a new head coach, Michael Llauget. Llaguet will enter his fifth season as a baseball coach at West Essex, this year being his first time running the whole show on his own as the head coach.
Llauget has been coaching baseball since 1997, when he was an volunteer assistant at his alma mater Hasbrouck Heights. Throughout his years as coach, he has had all different types of responsibilities, but no position has been more high profiled than being the head coach. Even though he has a bigger role beginning this season, he does not believe his job will be all that different.
"In my experiences as both a head coach and as an assistant coach, I would say [the difference] depends on what a coach's role is as an assistant," Llauget said . "Being an assistant means something different for every coach and team on the staff."
He has already gotten the ball rolling on his season preparation, getting his players in the weight room and putting them through training programs. Also, he has players doing extra work, participating in voluntary baseball activities at different facilities.
Llauget is planning on seeing a lot of new faces on the field this season, as many seniors have graduated. He will look to the underclassmen to make a big impact on not only this year's team, but in the future of the program.
"We have some talented players coming back for sure, and we have some guys who will be counted on to be leaders," Llauget said. "We graduated a lot of very good players, so we will be young and only time will tell what our best quality will be."
Llauget knows this season will be a big one in his coaching career, especially since it's his head coaching debut. He is no stranger to the game and will definitely be looking to make a big splash this year.
"We will be competing against the best in Essex County everyday," Llauget said. "I'm looking to keep the success of the program that was started by Coach Illiano and continued by Coach Johnson."
Behind the Byline
Frankie Rizzo, Sports Editor
Frankie Rizzo is the Sports Editor of the Wessex Wire. Frank enjoys playing football, wrestling, playing Xbox, driving his car "The Green Goblin," and...