"America's Got Talent: The Champions"; The best against the best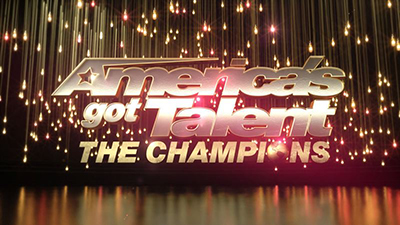 Hang on for a minute...we're trying to find some more stories you might like.
After 13 seasons, "America's Got Talent" has recently created a spin off that premiered Jan. 7, 2019 of the world's most talented performers. "America's Got Talent: The Champions," features 50 acts from people around the world competing to be announced the best of the best.
The first five episodes of the season will each showcase 10 acts, with two moving on each week. One act is chosen by the golden buzzer and one is chosen by panel of pre-picked superfans gathered from all 50 states. The final 10 contestants will compete to be the AGT champion.
"'America's Got Talent' is always so much fun to watch and having a new season with all my favorites just makes it even better," junior Nick Ciaglia said.
Each participant has competed on a previous version of "Got Talent," such as in  Britain, Australia and America. The contestants were all invited back because they were either best runner ups, fan favorites and or winners. Some contestants such as, Courtney Hadwin (singer) and Sofie Dossi (contortionist) who were finalists for their season, shocked the audience by only placing third and not making it through to the end.
Golden Buzzer performances, Susan Boyle (singer) and Deadly games (knife thrower duo) both went straight through without having to worry about the audience vote. Picking the winner must be so hard since every single act is amazing to watch.
The first ever season of "America's Got Talent: The Champions" seems to be one for the books. From all ages, these performers are bring out all the stocks to become the world's most talented champion.