Elizabeth Warren announces 2020 presidential candidacy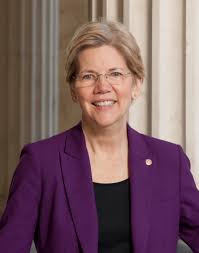 Hang on for a minute...we're trying to find some more stories you might like.
On Dec. 31, 2018, Senator Elizabeth Warren announced that she had formed an exploratory presidential committee for the 2020 election. Many other democrat hopefuls have not gotten a chance to form their presidential campaign, but this doesn't exactly put her ahead. The Senator is still under fire from the Cherokee Nation due to her false claims of Native American ancestry, and most voters want a new face in the arena. Warren released a video of herself drinking a beer while answering questions from a live comment feed about her 2020 run. In the video, Warren mentioned that her campaign had received donations from all 50 states, as well as Washington, D.C., and Puerto Rico, solidifying her place as a prominent candidate for the US Presidency.
Behind the Byline
Chase Morrone, Opinion Editor
Chase Morrone is a News Editor for the Wessex Wire. He plays guitar and likes to play tennis during the summer. Chase had cancer at age 9, and has scars to prove it. He also has a dog named Bailey. Chase likes watching Marvel and Star Wars movies.