Coach Ples takes over as head coach for girls lacrosse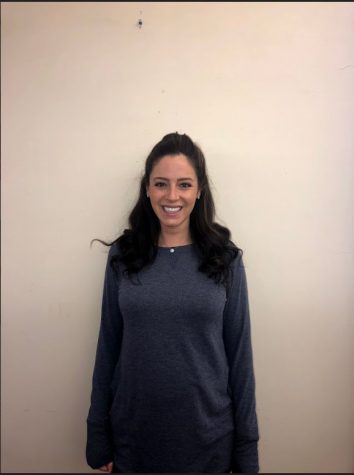 Since becoming an assistant coach in 2012, Coach Bettina Plesnitzer is going to soon be starting her first season as the head coach for the varsity girls lacrosse team. This new role requires an abundance of responsibilities that her team feels she is ready to take on.
"I'm excited for the season to start and to work with the girls everyday and push them to new limits, allowing them to grow and develop into best players possible." Coach Ples said.
Before the season has even begun, Coach Ples has started training for the girls to ensure they will be in the best possible shape for the start of the season in March. Beginning in the fall, the girls started their training at an athletic performance center for speed and agility, and in December, they started training twice a week, either in Montclair or at 360 Fitness. Some athletes also play club lacrosse which is a year round commitment that helps reinforce all of their skills.
As a head coach, Coach Ples now has many responsibilities she must fulfill before and during the season. These duties are important to the team because they will help contribute to their success on and off the field.
"All three levels and all athletes fall under your responsibility and care such as managing staff members and setting expectations, revising policises and planning practices" Coach Ples said.
According to Coach Ples, the team has been very invested and passionate about improving since the fall. They train outside of school in order to be prepared for the upcoming season.
"They enjoy being together and working hard," Coach Ples said. "Their best asset beginning into season would be motivation to be successful."
All of the athletes on the team said they're looking forward to having Coach Ples as a leader this season to train them into being the best athletes they can be. They said her personal experience with lacrosse over the years will help guide them to a very successful season.
"I couldn't think of anyone better to take over the program," junior Lindsay Fusco said. "Coach Ples has been with the girls lacrosse program since she was in high school herself and she has already played such a big role in my career so far at West Essex, so I'm really excited for the upcoming season."
On the team this spring, there are going to be many powerful, strong athletes that are expected to perform in order for the team to be successful. Although there are many returning upperclassmen, there are also new freshmen that have big shoes to fill.
"I'm looking forward to working with a strong, knowledgeable staff," Coach Ples said, "and teaching the girls all the life lessons to prepare them for the future through athletics and competing."
Behind the Byline
Josie Berger, Editor-in-Chief
Josie Berger is a senior at West Essex and is one of the Editors in Chief of the Wessex Wire. She participates in cross country in the fall and is in many other clubs at school. Over the summer, she was a counselor at her sleep away camp. A fun fact about Josie is her favorite food is chocolate.