Senior singer serenades on stage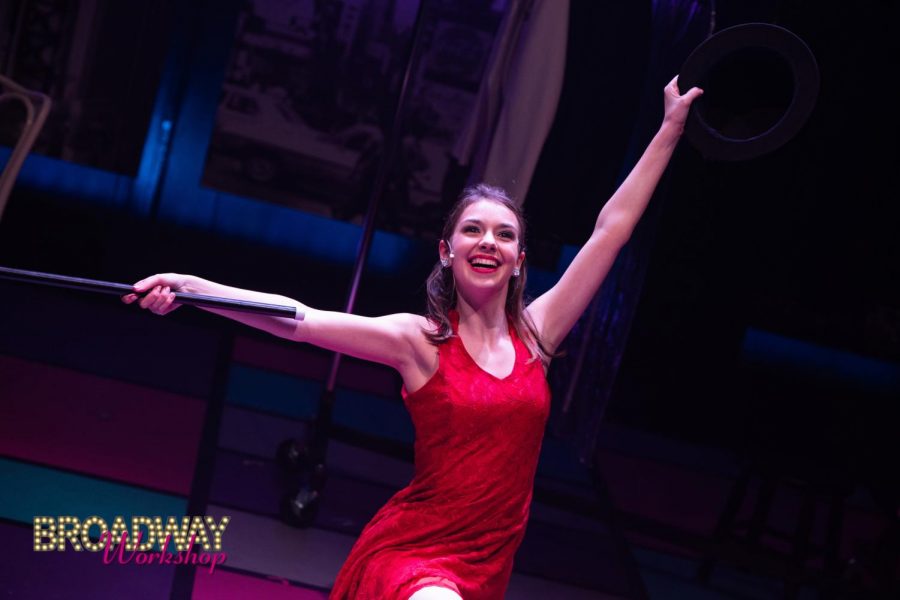 Seventeen and already a star, senior Ava DeMary has been performing on Broadway for five years. So far, she has performed in Broadway productions such as "Matilda," "Sweet Charity" and "Billy Elliot."
     Ava first started singing at age 5, though unprofessionally at first. Two years later, she began acting and landed a major part in "The Sound of Music," where she performed at the Montclair Operetta Club.
     "I would sing 'High School Musical' in the back of my mom's car," Ava said. "That was kind of when I first started to love singing."
     Early in her career, Ava performed on broadway in "Billy Elliot" at just eight years old. She had more professional experience as a child than some adults have.
     "Through my experiences I had on broadway, I was able to work with adults and professionals at such a young age which has definitely changed me," Ava said. "I think I have matured pretty quickly."
     From there, acting became a much larger part of Ava's life as she starred in the Broadway show "Matilda."  As one of the original cast members, Ava started performing in "Matilda" in Dec. 2012 at 11 years old and stopped in March 2015 at 13 years old. Though being a broadway star may seem glamorous, an immense amount of hard work and dedication is essential. Since Matilda required rehearsals, constant prepping and ultimately many productions and showtimes, Ava was homeschooled for the two years of middle school, which is common for teenage actors.
     "The hardest part was being away from kids my age," Ava said. "Transitioning from being on broadway to starting high school was a challenge."
     As an original cast member of "Matilda," Ava and her co stars attended many awards shows. She said "Matilda" was her favorite production that she was part of.
     "My favorite production on Broadway was 'Matilda' because I was a part of the original cast," Ava said. "We got to be on the Tony Awards, 'GMA,' 'The View' — all those shows."
     Ava credits her dance teacher for originally convincing her to start singing. While she was young when she started dancing, Ava's dance teacher's impact resonates with her today.  
      "My dance teacher Ms. Marie inspired me because she encouraged me to start singing and dancing at a young age," Ava said. "I started dancing at three years old."
     Ava said her mom has also been very helpful and has supported her throughout her entire career. She admires her mother's hard work and everything she has done for her.
     "My role model is my mom," Ava said. "She's amazing and has driven me back and forth into the city for years and I am very thankful for her."
     Most recently, Ava starred in the broadway musical "Sweet Charity." Ava rehearsed in March, April and May of 2018 and performed in June of that year. Not only was she able to showcase her talents in a leading role, Ava said she also met a lot of new people and made many friends. Close bonds and friendships form when the entire cast is working together and constantly spending time together.
     "It was very new for me and there were lots of different people," Ava said. "I made some great friends and we hung out over the summer."
     In the future, Ava said she wants to continue her acting and singing career after college. She plans on going to college for music theater, get a degree, and then move to the city to keep auditioning for different shows. She said she enjoys both performing live and on television.
     "What I love most about acting and singing is getting to tell all different kinds of stories," Ava said. "The most challenging but best part about this is finding ways to connect to the story personally and making it my own."
Behind the Byline
Hayley Brener, Features Editor
Hayley Brener is a Features Editor who enjoys working with her co-editors and spending time with friends. Fun fact: her favorite color is purple.