West Essex Halloween costume predictions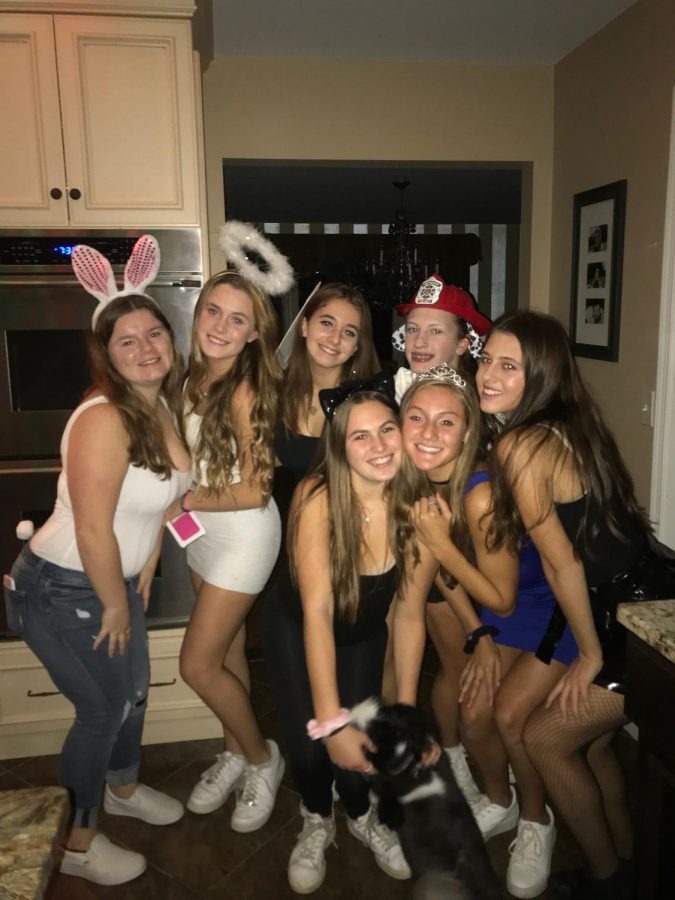 Halloween in today's teenage society is about more than candy. Most kids have gotten over trick or treating and Halloween is mostly an excuse to party. Obviously, when going to a party, the most important aspect of Halloween is the costumes. Over time, costumes have evolved and trends come and go each year.
In a poll of 50 students, it proved that here at West Essex, most students tend to agree with this. 70 percent of students polled said they will be going to or hosting a party this Halloween compared to the eight percent that are planning on trick or treating.
In today's pop culture, people draw inspiration for their costumes from what they see on social media. This year some of the expected trends are a mix of some of the classics and some new ones. Sophomore Emma Tartini thinks that things and people relevant in pop culture will be popular trends this year.
"Maybe Ariana Grande and Pete Davidson could be cute for couples," Tartini said. She also thinks that trending movies will be popular this year. "Black Panther", that could be really popular," Tartini said.  
According to Google, last year the most popular costumes were Wonder Woman, Harley Quinn, and Pennywise. "I was actually Wonder Woman last year" Tartini said. "But I think that Harley Quinn was a more popular costume two years ago when the movie first came out" Tartini said.
Freshman Olivia Johnson seems to think that at West Essex, people like to stick to the more classic costumes. "I know a lot of people are being school girls and boxers" Johnson said.
As for boys' trends this year, freshman, Chris Corbo also believes that pop culture will be a major inspiration for costumes. "I think a lot of boys will dress as Fortnite characters" Corbo said.
Many people wonder why girls dress up and take Halloween costumes more seriously than boys. Especially in West Essex, boys are notorious for not being as into Halloween as girls.
"Girls like to dress up more in general. They also use makeup for their costumes and usually have a lot more fun with it" said Corbo. Most people agree in the sense that boys do not take Halloween as seriously as girls.  
Junior Carly Feldman added that typically people only dress up for parties and no longer for school.
"I feel like at one point everyone dressed up for school and now no one does" Feldman said.
82 percent of students polled said that they are not planning on dressing up for school.