Boys soccer shoots for golden season
Rolling into this season with the momentum from last year and a new undeniable chemistry, the West Essex Boys Varsity soccer team is aiming for success.
"We are basically brothers," senior Mac Farrell said. "Most of us have been playing with each other since we were nine or 10 years old, so there is tons of chemistry."  
Even the coaches are able to notice when the boys have played youth soccer together.
In past seasons, the team has had somewhat uneven results, but this year there is something different, something that is setting this team above the previous ones.  
"What has been working is how well we get along on and off the field," sophomore Nico Rosamilia said. "All the guys really like each other and I think it carries over to the field on how we want to fight and win together."
Starting the season off strong, the boys got a few quick wins and even tied with Seton Hall 0-0. This is the first time that the team has not lost them in the last four years.
"Together we will always achieve more," Coach Robert Grosso said. "We have focused on defense this year, especially against our opponents that are top 20 in the state because if we stay in games longer our chances of winning improve."
Even as the team thrives with the combination of old and new players' skills and ability to work together, they still face huge challenges and setbacks this season.
"We have a strong defense this year and many strong players going forward but we need to work on staying healthy and recovering from injuries," senior Cameron Barrett said.  
"We have had some of the best results a West Essex team has ever had, showing we can compete with the big dogs," Farrell said.
This group of boys has a bond that translates well on to the field and allows them to communicate and play their game the way they know how. From the freshmen to the seniors, all players on the team get along.
"[The young players] are helping the team by stepping in when they are needed and are doing their job," senior Sebi Morrello said.
"They always would yell out my name when they saw me, and would always bring me into the conversation," freshman Alex Simone said about his upperclassmen teammates.
The boys came out of the gate strong, setting a great tone for the season.  Even though they have gotten stuck in a bit of a rut, a recent string of victories looks to turn things around.  
Behind the Byline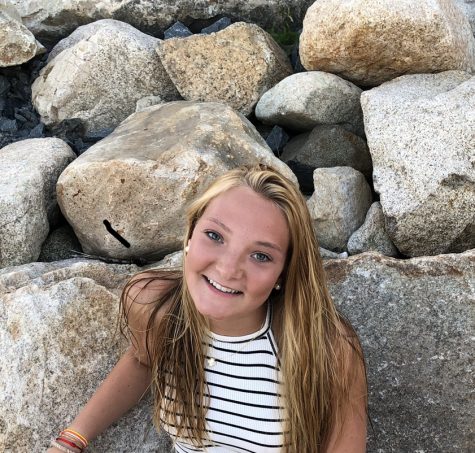 Sophie Kearney, Editor-in-Chief
Sophie is an EIC for the Wessex Wire. Sophie enjoys spending time with friends and family. She also plays soccer and lacrosse for the school and loves going to the beach. Sophie enjoys boating and watching sports.