Clubs for college
High school students, especially juniors and seniors, feel the need to join more extracurriculars as college creeps up on them. As junior Hannah Skelton begins looking at colleges, the pressure for joining more extracurriculars begins to arise.
"I am currently playing field hockey and I participated in the school play because they are both things I enjoy, but I need to partake in more activities if I wanna aim for University of Michigan or Penn State," Skelton said.
Hannah is not alone. Many students are beginning to feel the pressure colleges create to join more activities. A poll of 50 juniors and sophomores proves that out of the 46 students that participated in extracurriculars, 27 of them joined because of college. That means that more than half of the students join clubs and sports with college in the back of their minds.
Some students join clubs to add credits for National Honor Society or for their college resumes. Students in clubs with no intentions of participating in club activities cause major problems for the advisors and other club members. This is because they are not committed to the club, while people involved because they want to be there are. Key club for example, is a highly populated club at West Essex. With 165 students, it seems possible that some members may have joined because of the extra credits it would give them.
"I think when I first started as an adviser there were a lot of kids who joined just to add to their resumes, but as I have tried to change the program a little bit, with more strict requirements, the numbers of people trying to add to their resumes dwindled and I think the people who join now really want to help the community," Key Club advisor Amanda Fernicola said.
Students that join clubs or sports that they do not care about are not showcasing their true likes and dislikes on their resumes.
"Extracurricular activities show colleges aspects of your personality that your grades and test scores can't. Your activities are a reflection of you and what you care about," Guidance Counselor Samantha Stacy said.
Behind the Byline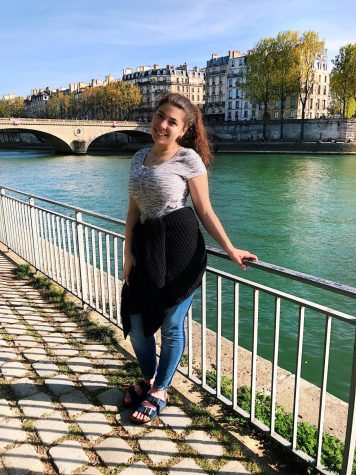 Ava DiGiacomo, Senior Chief News Editor
Ava DiGiacomo is a News Editor for the Wessex Wire. In her free time she enjoys hanging out with her friends or binging new shows. Fun Fact: She needs 20 alarms to wake up in the morning.