Julia Geiger Q&A
Girls track is clearly on fire this year. What kind of mindset and attitude does the team have going into nationals this year?
"I think we're all very excited. We've trained really hard this whole season. We look forward to doing our best at nationals. I think we all know what we are capable of, it's just a matter of putting it together to compete at our best."
What motivates the team to succeed? What do you think in particular has helped this year's team chemistry for success?
"The coaches are a big part of our success, they're always motivating us to do everything we can. Mr Emering gives his famous speeches before every meet, so we're all in the same mindset and ready to compete at our best. Definitely the team chemistry, we're all really close and good friends with each other, and that helps motivate each other to compete at our best."
How have your coaches influenced the team and your success?
"The coaches are a really big part of how well we've done this season. They're the ones that are writing our workouts and giving us these speeches to come together. They sort of plan out everything we do, and it's just our job to carry it out. The team wouldn't be anything without the coaches."
What kind of preparation goes into gearing up for nationals?
"Endless training. Practicing everyday for hours on end to do everything we can to get better. It's also a very big mental game. It's really important for us to know that we are capable, we can achieve and just realizing we know we can do it makes everything easier."
What are the team's goals as well as your personal goals for nationals?
"The team's goals is definitely compete at our best, placing at nationals is extremely hard but it's definitely something all of us dream of. A personal goal for me would definitely be to place in the shuttle hurdles. It's something I have always dreamed of, and I think this year could be a reality."
Recently, you made history by becoming the the first person in school history to be conference champ for 4 straight years in same event. What was your reaction when you found out?
"I was really excited. Just knowing that it's something that has never been done before just makes it all that better because I feel proud to have represented my team in doing something nobody ever has."
Was this a goal of yours all of high school?
"I think it definitely was. My freshman year when I won the high jump, I sort have had this mindset that was like, I'm gonna do this every year and I'm going to make sure that I'm the only one who wins this event, that I can do it all 4 years. Ever since freshman year, that's sort of been a goal in mind."
What are you looking forward to the most for nationals?
"Honestly, I just love competing alongside with my teammates. They're some of my best friends, just running alongside them makes everything so much better."
Since you've done track throughout your entire high school career – what's your favorite memory or moment from your time? What do you love most about your event and being a part of the program?
 "I think qualifying for nationals the first time is probably one of my favorite memories. It's just something I've always dreamed of and never thought it could be a possibility, so once we qualified, it was sort a giant brace between all of my teammates and it felt so good that everything we worked towards can finally pay off."  
Behind the Byline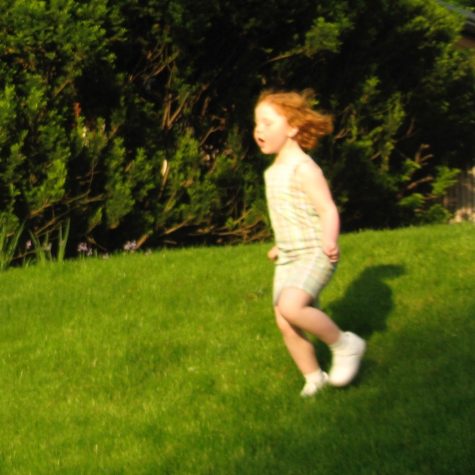 Ciara Morrissey, Senior Chief Sports Editor
Ciara Morrissey is a Sports Editor for the Wessex Wire. Ciara is a competitive Irish dancer and has been dancing for 10 years. She enjoys watching Youtube, being at the studio and listening to her favorite artists.