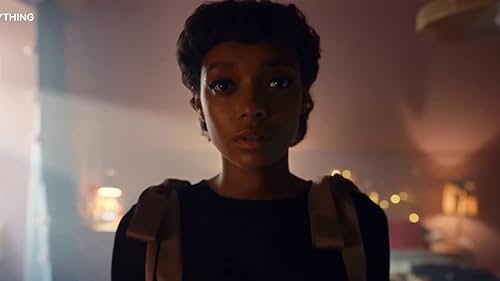 On Oct. 5, Netflix released the eight episode comedy-drama "Everything Now." Set in London, the series follows a 16-year-old girl's mental and physical health while recovering from anorexia nervosa. The series was created by 22-year-old Riley Parker, and stars Sophia Wilde, known for her role in "Talk to Me." 
The series begins with Mia Polanco, portrayed by Wilde, sitting in the hospital with her father as she is preparing to be released after seven months in a rehabilitation center for her severe eating disorder. Through Mia's inner monologue, it becomes clear that she is lying to the doctor in order to be released. 
After leaving the hospital, Mia is ready to get back to her life and her friends, only to discover that she has missed out on a lot of experiences in the last seven months. On her first day back at Westmere High School in London, she reconnects with her three best friends: Becca (Lauryn Ajufo), the heart of the group, Cam (Harry Cadyby), the jock and Will (Noah Thomas), the reliable one.
Anxious to make up for lost time, Mia makes a bucket list of all the things she missed out on while in rehab. It includes typical high school experiences such as  going to a party, having a first kiss and breaking the law. She plans to accomplish her list in a short amount of time so she can feel normal again. Each episode focuses on a different experience from her list, therefore conveying the highs and lows of being a teenager.
Her friends are all there to support her and help her accomplish her bucket list. Mia's illness is always present throughout the series, but she looks to discover herself beyond that. Along the way, the plot includes multiple teenage and family conflicts, including relationships and resentment. This includes drama with her friend who told her parents about her eating disorder. Mia's friends and family members can also be seen going through their own journeys. 
Originally written from Mia's perspective, the series evolves to include the supporting characters' storylines as subplots. All of the characters' stories add to the series. This show is similar to other teen shows such as "Never Have I Ever" and "Heartstopper."
At the end of the series, it is revealed that Mia hasn't fully recovered, but she has been working towards recovery. Mia discovers that even with the perfect bucket list, there is only so much you can do to plan for the future and make up for the past. It is not always possible to do everything at once.