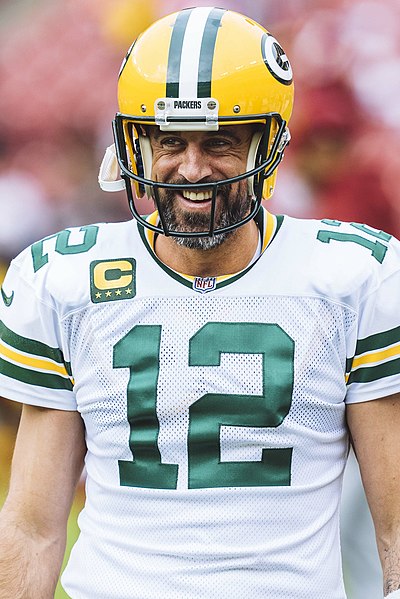 Legendary quarterback Aaron Rodgers was the talk of town after the Jets made the decision this past offseason to acquire the future Hall Of Fame signal-caller from the Packers. He took the field for the first time in a Jets uniform on Monday, Sept. 11, and 75 seconds later, Rodgers needed help off the field. And in what is now a disaster for the Jets, the future Hall of Famer won't make an appearance the rest of this season.
During the fourth play of Monday Night Football against the Jets division rival, the Buffalo Bills, Rodgers ruptured his Achilles, likely ending his season before he even completed a pass. It strikes doomsday for a Jets team that was looking for their first postseason birth since 2010, which is the biggest drought among the four major sports.
The Jets entered the 2023 season with high expectations, after last year the team showed some strong promise. Wide receiver Garrett Wilson and cornerback Sauce Gardner eventually won Rookie of the Year honors, and running back Breece Hall (before tearing his ACL) and defensive tackle Quinnen Williams blossomed into some of the best players at their positions. The Jets started 7-4, with a new generation of fans excited by the thought of getting a taste of the postseason. However, that was marred by their biggest weakness: quarterback play. The Jets took Zach Wilson with the second pick of the 2021 NFL Draft, and suffice to say, he did not live up to expectations. The Jets' massive hole at quarterback prompted the Jets to make the move to acquire Rodgers in this past offseason,
Even with Wilson's dreadful preformance last year, the Jets are not quitting on this season. After Wilson entered in Rodgers' place during Week 1, the Jets shocked everybody with a come from behind 22-16 win, capped off by Xavier Gipson's walk off overtime punt return touchdown in his NFL Debut. Unfortunately, the Jets faithful were slapped back to reality in Week 2. The Cowboys shredded their daunting defense for a 30-10 loss.
The Jets were shooting big with their trade for Aaron Rodgers, but his shocking injury not only changes the landscape of the Jets' next 16 weeks, but next year as well. They remain in the highly competitive AFC East containing the Bills and Dolphins, but they'll have to get behind the guy they tried to run out of town last year. Still, their loyal fanbase remains optimistic.
"It brought me to tears a couple times," senior Dom Contuzzi said. "But he's been training Zach Wilson the whole camp, and I think Zach Wilson is gonna show who he really is, and it's gonna be a good season for the Jets."
---
Photo courtesy: "Aaron Rodgers" by All Pro Reels is licensed under (CC-BY-SA-2.0).