REVIEW: Ed Sheeran breaks records and blows minds at MetLife
Ed Sheeran met and exceeded his fans' high expectations with his thrilling concerts on his latest tour, including a thrilling stopover in New Jersey on June 11 at MetLife Stadium in East Rutherford. The concert was Sheeran's most significant concert ever done in the United States with his sold-out stadium. Sheeran broke the concert record at MetLife with more than 89,000 fans in the stadium, surpassing the previous record held by Taylor Swift, with 82,000 attendees. MetLife was filled with traffic, for hungry fans to get to their seats. 
His "+-=÷x Tour" (known as the Mathematics tour) started in April in Ireland and will continue until September, wrapping up in California. Both R&G singer Khalid and pop star Dylan opened for Sheeran at MetLife. 
Sheeran was in constant motion through the show, keeping up the entertainment and excitement. For most of the show, he commanded the stage solo: just him, his guitar and a looping station, surrounded by his fans on all sides. The stage was unforgettable with the eye-catching vibrant colors shining down. Voices shouted and sang during his phenomenal performance at the Stadium. 
But to break from the solo performances, Sheeran had a band play for a few songs. He included many of his top charters with fans singing their hearts out. Bodies swayed and voices rose during his performance.
Each and every performance of his was live with no backing track. Sheeran's stage performance is unlike most, without costume changes and backup dancers. Massive pillars rose from the stage accompanied by multiple guitar pick-shaped screens broadcasting the performance for everyone to see.
From the beginning to the end, fans were bewildered by Sheeran's performance. All Sheeran needs is his guitar and his vocals to attract his fans. The beautiful, complex tour is worth every single penny for a good night out.
After the four-hour concert, music-lovers left the stadium feeling different when they came in. 
---
Photo credit: "Ed Sheeran at Metlife Stadium" by basansotta is licensed under (CC BY 2.0)
Behind the Byline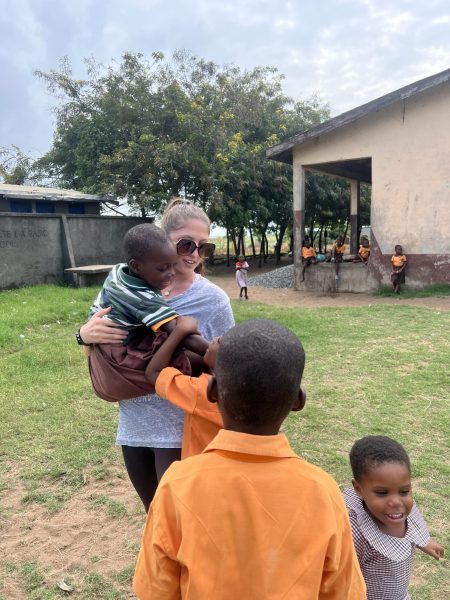 Sophie Herman, Sports Editor
Sophie Herman is a 2023-2024 Sports Section Editor for the Wessex Wire. She enjoys running, traveling, and listening to music.