U.S. set to succeed at summer World Cup
The FIFA Women's World Cup will be held this summer in Australia and New Zealand from July 20 to Aug. 20, giving soccer fans a chance to reunite and cheer on their favorite teams. 
The U.S. Women's National Team has won four times (more than any other country) and is the current champion after winning at the 2019 France tournament, so there are high hopes for their performance this summer. After the teams' monumental victory in equal pay last year, the team is eager and ready to dominate this years' competition. 
But it is not a sure victory for the United States. The team's forward, Catarina Macario, has confirmed that she will not be able to play in this year's tournament as she is still healing from an ACL injury. This, along with the loss of Mallory Swanson due to a torn patellar tendon in April, is a blow to the U.S. team. However, according to World Sports Network, the U.S. Women's National Team is still the favorite to win. If they do, they will be the first team to ever win three consecutive titles in either the women's or men's game. Veteran players like Megan Rapinoe, Alex Morgan, Becky Sauerbrunn and Alyssa Naeher are expected to lead the team to victory. 
 "I'll be cheering hard for my teammates at the World Cup, and I look forward to dedicating myself to fight to earn a spot for what I hope will be a long future on the U.S. national team," Macario said on a May 23 Instagram post.
 This year's Women's World Cup will be the biggest one yet, as it will be the first time the tournament features 32 teams. Haiti, Morocco, Panama, the Philippines, Portugal, the Republic of Ireland, Vietnam and Zambia will be participating in the tournament for the first time this summer.
It is fair to assume that this World Cup won't receive the same fanfare from the majority of soccer fans as the one held this past February. But, with a home team likely to win big and bring another trophy home, the Women's World Cup is looking to be even more exciting than its male counterpart.
---
Photo courtesy: "FIFA Women's World Cup Canada 2015" by IQRemix is licensed under (CC BY-SA 2.0)
Behind the Byline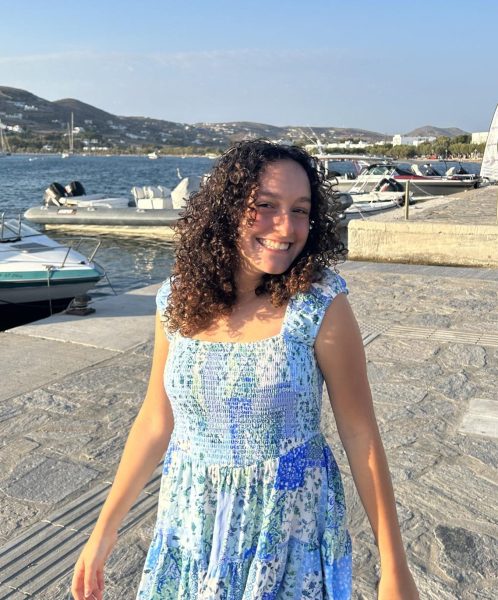 Eliana Rosen, Editor in Chief
Eliana Rosen is an Editor in Chief of the 2023-2024 Wessex Wire. When she isn't spending time with friends and family, she is probably listening to Taylor Swift and Noah Kahan on repeat. She spends her summers at Camp Ramah in the Poconos, her home away from home.