Man crashes truck into White House barrier in perceived attack on president
A 19-year-old man from Missouri is facing multiple charges after driving into a White House barrier with a rented U-Haul truck on May 22. He told the authorities his plan was to kill the president and take over, and told the authorities he admires the Nazis and Adolf Hitler, according to a May 23 NBC article.
Sai Varshith Kandula, currently detained by the Secret Service, said he had been planning this operation for six months, according to a May 23 New York Times article. However, no weapons or ammunition were found in the truck and no one was hurt.
He was charged with threatening the president after what authorities appear to believe was a deliberate crash. 
Kandula had flown from St. Louis to Dulles International Airport on a one-way ticket and immediately started his plan. He ran over the sidewalk and hit the metal barrier north of the White House. Before the police officers could take him into custody, he put the truck in reverse and crashed into the barrier a second time. 
When the truck was searched, a Reuters witness saw a Nazi swastika flag being pulled out by investigators. Kandula made threatening comments regarding the White House at the scene, including that he wanted to kidnap and harm President Joe Biden, according to a CNN article from May 24.
Kandula faces many charges, including threatening to kill, kidnap or inflict harm on the president, vice president or a family member, the U.S. Park Police said in a statement. He is in custody and has been charged in federal court with one count of depredation on United States property, causing damages to the property totaling around $1,000. 
Kandula's motive is unknown, but authorities are considering that mental health may have played a role in the incident. This case has resulted in many to reflect on the safety of the White House.
Behind the Byline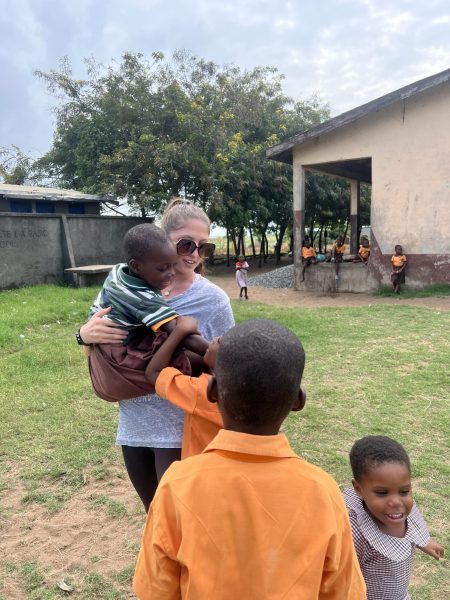 Sophie Herman, Sports Section Editor
Sophie Herman is a 2023-2024 Sports Section Editor for the Wessex Wire. She enjoys running, traveling, and listening to music.