OPINION: Administration must require less work during AP exams
As AP exams finish up, the past few weeks have strained many students, filling them with more stress than is adequate for teenagers. While teachers claim to have the well-being of students in mind, actions speak louder than words and coursework has remained consistent during the busy times of AP testing. 
While West Essex works hard to prepare its students for college, there is such a thing as too much work. Many students choose to challenge themselves with AP classes to prove their academic abilities and determination. However, students are met with an abundant amount of work as they try to prepare for their exams.
"By nature, they're going to feel a little stressed out about it," assistant principal Kimberly Westervelt said. "It means you're taking it seriously and you find it important." 
By taking an AP class, students knowingly sign up for the challenges they will face, however, the administration has the power to minimize their stress. They can do this by requiring teachers to lessen the workload during testing weeks. This would prevent students from having to keep up with missed classwork and homework while studying for exams. 
"It is important for students to understand the rigor that comes with an AP test," Westervelt said. "When scheduling your classes with your guidance counselor, you must have that conversation about the demands during testing time."
Although the students are aware of the responsibility of an AP class, there is a point where the workload is too much. Many students report that they are stressed due to trying to keep up with AP testing and their regular coursework simultaneously. This can be reduced by teachers in order to help students focus on succeeding on the AP test that they have been preparing for.
Students' motivation to take a college-level course in high school is admirable, but it can also cause immense stress. They prepare for their AP tests all year and they are put under an excessive amount of pressure to score well. Their year-long preparation may amount to nothing if they have so much other work to contend with on top of studying. It is understandable that teachers are trying to finish their curriculum so close to the end of the year.  However,  it will lead to lower overall AP scores and marking period grades. Completing the coursework is not worth it if the students are too stressed to comprehend anything. 
Making a change to the workload could be implemented to reward students and allow them to display their skills. Students work hard in AP classes and should be given the time to properly prepare for their exams. 
Behind the Byline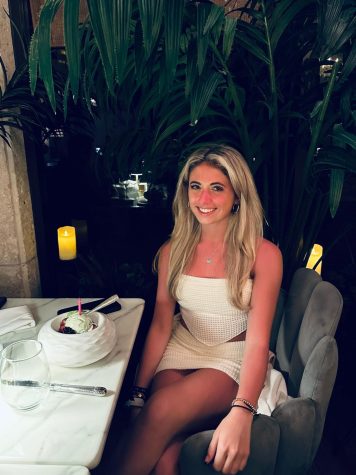 Ava Vigilante, Opinion Editor
Ava Vigilante is a 2023-2024 opinion editor for the Wessex Wire. She enjoys playing soccer, spending time with friends and family, and going to the beach. Her favorite singer is Morgan Wallen.