OPINION: Spin-off shows ruin nostalgic childhood memories
Our childhoods are defined by the games we play, the friends we make and the shows we watch. Although it seems that the best way to reminisce is to reunite with the once-loved characters, spin-off shows fail at reconnecting older audiences to their former favorite characters. Classic characters are brought back to the screen as adults, allowing audiences to experience new storylines and showcase what the beloved characters have been up to, but at the expense of the viewers' nostalgic memories. 
Channels have been making reboots for years, with shows like "Bunk'd," "Danger Force" and "Girl Meets World," continuing the storylines of "Jessie," "Henry Danger" and "Boy Meets World." These shows tend to do well among new audiences, but do not live up to the high expectations set by the original shows. 
While these spin-offs reunite our older selves with past favorite characters, they also change the way we view old classics for the worst. Nostalgia is ruined when we realize the truths behind these shows later in life. While they were our go-to comfort characters from the early 2000s, the adult versions of them we see now tend to be insufferable and nothing like our memories. These new shows change the perceptions of our childhoods. 
"Zoey 101," a 2005 Nickelodeon favorite, is set to be brought back to the screen later this year with "Zoey 102" on Paramount+. The show will feature many of the original actors, including Jamie Lynn Spears, Erin Sanders, Sean Flynn, Matthew Underwood and several other original cast members who will be reprising their old roles. People who grew up on "Zoey 101" will get to see familiar faces over 20 years later, but the new plotlines have the potential to ruin the nostalgia. We can only hope that the revival of these characters will not destroy our memories of them.
In January, viewers found out that their 104 days of summer vacation aren't over yet, with "Phineas and Ferb" set to be rebooted in a two season, 40 episode spin off next year. It is expected that beloved characters Phineas, Ferb, Perry the Platypus, Candice and their friends will be returning, introducing classic cartoon personas to young viewers. This iconic cartoon is ingrained in the childhood of many, so Disney must be very strategic to not let down the people who grew up on these characters in bringing them back to the screen.
These disappointing shows leave the unanswered question of who these shows are aimed at in the first place—are spin-offs meant to introduce old characters to new audiences, a failed attempt at rekindling core-memories of the network's old viewers or simply a marketing ploy for channels to make money off of false hope that reboots will live up to the high expectations of their predecessor shows? 
This phenomenon of spin-off series has the potential to introduce iconic characters to younger generations. However, its effects are detrimental to young adults, as perceptions of their youth are constantly changing, therefore ruining childhood nostalgia. 
Behind the Byline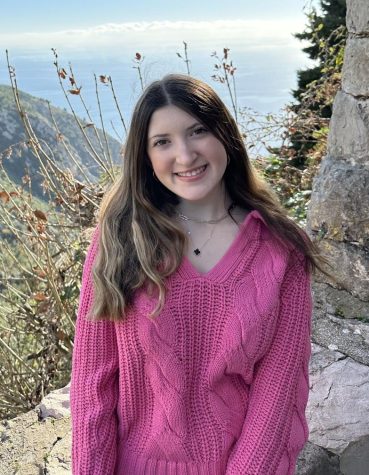 Molly Wolf, Managing Editor
Molly Wolf is a 2023-2024 Managing Editor for the Wessex Wire. When she is not spending time with her friends and family, she is usually scrolling through TikTok or listening to music. Her favorite singer is Taylor Swift and her favorite TV show is Gilmore Girls.