REVIEW: "You" comes full circle with new season
Staple psychological thriller "You," based on the books written by Caroline Kepnes, explores the various identities of Joe Goldberg. The newest season of the series, season four, is now available on Netflix. 
In the first season, bookstore owner Joe Goldberg, portrayed by Penn Badgley, becomes infatuated with an aspiring writer in New York. In the following season, Joe changes his identity and moves to Los Angeles, where he falls into his old pattern of obsession. By season three, Joe is happily married and a suburban father until he meets his next obsession. At the end of season three, the tables turn after he is almost killed by his wife, causing her to become his next victim. Joe spares their son, leaving him behind and escapes to find the one that got away. 
Season four continues this forming story in two separate parts, five episodes each, released a month apart. Picking up where the show left off, Joe continues chasing his obsession, Marienne Bellamy, through Europe before settling down in London. Joe changes his identity once again and becomes Professor Johnathan Moore when he gets looped into a murder mystery. 
This season's storyline differs from that of other seasons, most likely in an attempt to avoid the previous repetitive nature of the show. This season is full of hallucinations, misdirections and a playlist worthy soundtrack. 
There are many jaw-dropping moments throughout the season, especially toward the end. From finding out who the murderer is to guessing Joe's next move, this season is a rollercoaster for fans of the series. The season was full of high emotions, especially in scenes starring Tati Gabrielle's character, Marienne Bellamy. The actress is able to make viewers feel compassion and sympathy for her character through her realistic portrayal of Marienne's strong emotions.  
The final episode appeared to close the story for Joe, providing a happy ending that leaves no justification for continuing murder. However, there is always room for new enemies and finally some justice for his crimes. "You" has been officially renewed for a final season, set to come out in 2024. 
Whether or not you have been watching from the beginning or want to start now, the latest season of "You" is absolutely worth the watch. 
Behind the Byline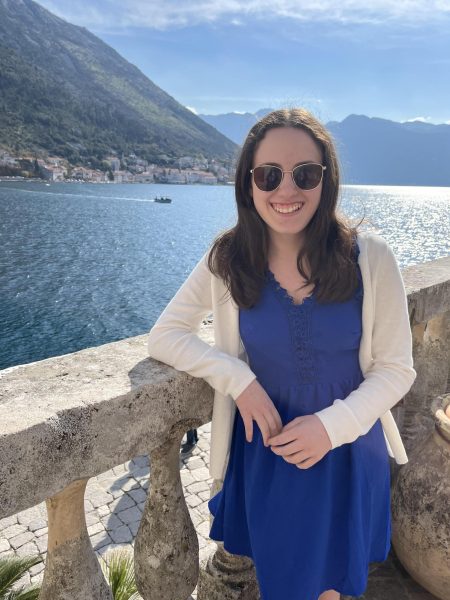 Amanda Ippolito, Arts & Culture Editor
Amanda Ippolito is an Arts and Culture Editor for the Wessex Wire. She enjoys traveling and spending time with her cousins and friends. In her free time she is either listening to music, playing guitar or watching TV. Her favorite singers are Taylor Swift, Zach Bryan, and Luke Combs.