Prominent news anchors removed from CNN and Fox
Major news anchors Tucker Carlson and Don Lemon have left their respective news channels following a series of scandals and lawsuits. 
On April 21, Carlson made his last appearance on Fox News and was later released from the channel on the following Monday, April 24. The reason behind Carlson's termination from the show has yet to be confirmed, however many speculate that it is due to a recent lawsuit involving Fox. 
"The announcement came one week after Fox News settled a monster defamation lawsuit with Dominion Voting Systems for $787.5 million over the network's dissemination of election lies," a report by Oliver Darcy and Marshall Cohen of CNN said. "The lawsuit had exposed Carlson disparaging colleagues. A lawsuit filed in March by his now-fired top booker, Abby Grossberg, also included a number of allegations of sexism on his show."
Other news outlets have shared the possibility that Carlson was fired on the account of Fox owner Rupert Murdoch, however the true reason for Carlson's departure remains unclear. 
Days later, Tucker Carlson posted a video on his Twitter account, calling out the dishonesty of political debates that happen across the media, but did not speak on the situation with Fox. 
The same Monday Carlson was released from Fox, CNN morning host and well known news anchor Don Lemon was officially fired. Lemon spoke out on the situation, sharing that he did not expect his departure from the channel, but thanked coworkers for their time together on the air. 
Many connect Lemon's removal from CNN to his sexist comments made about Nikki Haley, South Carolina Governor, and allegations of mistreating female colleagues. 
"Multiple current or former employees told Variety about instances where the popular host had been inappropriate towards his female coworkers including Nancy Grace, Soledad O'Brien and Kyra Phillips, his former co-anchor on CNN's 'Live From,'" The Independent said. 
Lemon's representative has denied these allegations, but his removal remains final.
---
Photo Credit: "Don Lemon at the 2018 Pulitzer Prizes" by Fuzheado is licensed under (CC BY-SA 4.0) 
Photo Credit: "Tucker Carlson" by Gage Skidmore is licensed under (CC BY-SA 2.0)
Behind the Byline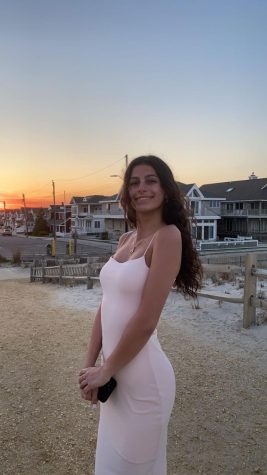 Gabby Angelo, Editor in Chief
Gabrielle Angelo, but you can call her Gabby, is an Editor in Chief for the 2023-2024 Wessex Wire. She enjoys spending time down the shore swimming in the ocean, eating ice cream and watching the sunsets, and loves anything  "The Vampire Diaries" related! On the weekends you can find her hanging out with friends and family making core memories.