West Essex brings in influential guest speakers
Senior Assembly – Congressman and West Essex graduate Josh Gottheimer 
On Monday, March 13, Congressman and West Essex graduate Josh Gottheimer spoke to the senior class about his path to becoming a public official. The former North Caldwell resident graduated from West Essex and went on to study at the University of Pennsylvania. He is now a United States Congressman and Representative of New Jersey's 5th Congressional district. Returning to his alma mater Gotthemier was able to share his wisdom and create an informative experience for students. He explained his responsibilities as a Congressman and shared some of the bipartisan work that he is so passionate about. He instilled students with the keys to success and may have inspired some students to follow his same path.
---
Sophomore Assembly – Holocaust survivor Michael Bornstein
Holocaust survivor Michael Bornstein and his daughter Debbie Bornstein Holinstat came into West Essex High School to talk to the 7th and 10th graders on March 16. During the assembly, Bornstein discussed his experience as one of the youngest survivors of Auschwitz, as well as delving into his life after the Holocaust. In their book, "Survivors Club," Bornstein and Holinstat go into further detail about his experience in the concentration camp and the effects on his life afterward. Although this assembly is typically given just to the 7th graders, the current 10th graders were also in attendance because they were unable to see this presentation in 7th grade due to COVID-19. This year, they got the chance to hear Bornstein and Holinstat speak.
Behind the Byline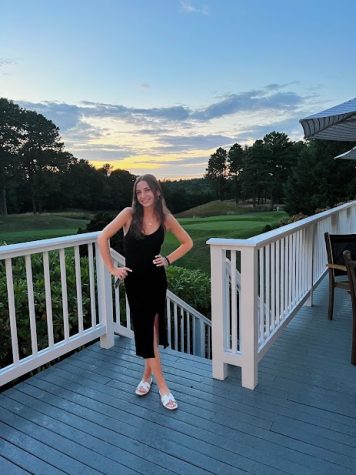 Emily Smith, Apprentice Editor
Emily Smith is an apprentice editor for the Wessex Wire. She enjoys spending time with her family and friends as well as her dog. She likes to travel, read books and watch Netflix.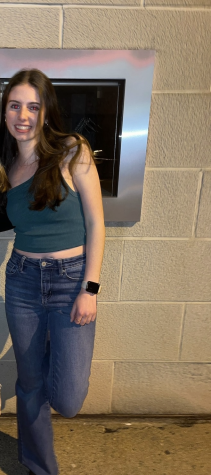 Sophia Rosen, Apprentice Editor
Sophia Rosen is an apprentice editor on the 2022-2023 Wessex Wire. In her freetime, she enjoys playing tennis and hanging out with her friends. Fun Fact: Her favorite ice cream flavor is rocky road.