Biden announces order to curb gun violence
In an attempt to prevent future gun violence, President Joe Biden announced steps to strengthen the enforcement of existing gun laws on March 14.
Biden signed the measure in Monterey Park, Calif., where a gunman killed 11 people during Lunar New Year celebrations in January. He signed the measure to commemorate the lives lost and prove his commitment to ending gun violence. 
According to BBC News, Biden called for an assault weapons ban, universal background checks and directed the attorney general to prevent firearms dealers with revoked licenses from continuing the sale of guns. This is an executive order and does not require Congressional approval. 
Universal background checks ensure there are no loopholes for those trying to buy a gun. This would ensure that fewer guns end up in the wrong hands and create stricter requirements with gun usage and sales.  
"We know our work is not done," Biden said to NBC News on March 14. "Let's finish the job and ban these assault weapons."
According to ABC News, as of April 2023, there have been around 160 mass shootings in America, and Biden's executive order addresses this worsening issue. Politico reports that the order is not creating new laws, but is instead enforcing the existing laws in a stricter way. 
The President has always supported the idea of stricter gun control and this sentiment has grown even stronger with the recent uptick in gun violence, as explained by Biden's website.
"Gun violence in this country is an epidemic and it's an international embarrassment," said Biden to The Guardian in 2021. 
Biden went against the National Rifle Association (NRA) in both 1993, with the Brady Handgun Violence Prevention Act, and in 1994 by securing 10 year bans on assault weapons and high-capacity magazines. In addition, Biden worked on anti-gun legislation while he was a senator and Vice President. 
The National Association for Gun Rights and the NRA are some of the biggest opponents of the executive order, stating that it is a violation of the Second Amendment and will not do anything to reduce crime. However, many supporting this executive order say it's a big step in the right direction for public safety because keeping weapons out of dangerous hands will save many lives. 
Biden has taken steps against gun violence and Congress has as well. The Bipartisan Safer Communities Act, which passed in the House of Representatives in May 2022, took a step in this direction and provided grants to states for red flag laws, which are ways law enforcement can signal that someone is at high risk for danger with firearms.  Also, it expanded background checks to include minors, and closed the "boyfriend loophole," keeping guns from unmarried partners convicted of domestic violence. Still, because of this, Biden's executive order is the closest the U.S. will get to universal background checks. 
---
Photo credit: "International Union of Operating Engineers" by Maryland GovPics licensed under (CC by 2.0)
Behind the Byline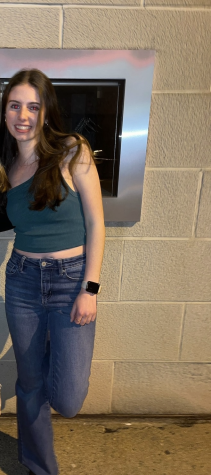 Sophia Rosen, Apprentice Editor
Sophia Rosen is an apprentice editor on the 2022-2023 Wessex Wire. In her freetime, she enjoys playing tennis and hanging out with her friends. Fun Fact: Her favorite ice cream flavor is rocky road.