March Madness fit check: Look good, play good on the biggest stage
During the largest tournament of the year, 68 universities took to the court in striking style for March Madness. As time has evolved and trends have shifted, NCAA uniforms have continued to impress college basketball fanatics, or, on the other hand, simply disappoint. Color combinations and logo designs solidified the University of Arizona, UCLA and the University of Tennessee spots as the top three in the NCAA March Madness tournament. 
Although Arizona was stunned by the Princeton Tigers in the first round of the NCAA tournament, they wowed the crowd all season with their dapper uniforms. The red and navy accents of their white jerseys worn in the tournament game complemented each other's strengths, but their striking style didn't stop there. Although proud Wildcat fans were used to Arizona's unique ombre uniforms, the 2022-2023 uniforms didn't disappoint. The more traditional uniform effect, along with the "Cats" writing on the shorts, provided a classy and distinctive look for Arizona's players and allowed for a stronger emphasis on the staggering color combination. 
Rocking the bright orange and white, Tennessee looked sharp all season. Although they broke away from their iconic checkered pattern on the sides of their uniforms, their new style was an appeasing change. Keeping the white-and-orange-striped warm-up pants, their vintage style was still very much present, but now it had a more modern set of threads that was both eye-catching and distinctive. 
In their first year once again being a Nike school, the iconic brand of the UCLA Bruins kept it classic with a traditional look in their uniforms; their blue, gold and white color scheme provided a captivating look for both their home and away uniforms. Although the Bruins tournament run was cut short in the Sweet 16 by the Gonzaga Bulldogs, UCLA's few games they had on the court were spent in style. 
Behind the Byline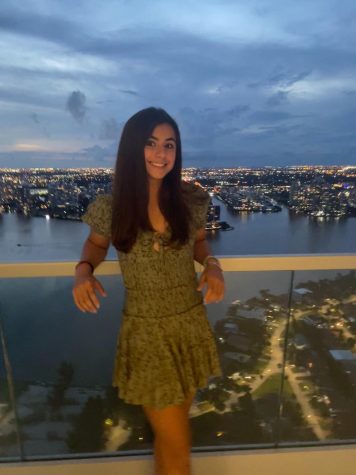 Jordan Cohen, Senior Chief Sports Editor
Jordan Cohen is a  2022-2023 Sports Editor for the Wessex Wire. She loves to play tennis, basketball, and lacrosse for the school. Jordan also enjoys hanging out with her friends, watching Netflix, especially two of her favorite shows "Grey's Anatomy" and "The Vampire Diaries".