New insights break the lock of uncertainty on local crime
The number of car thefts and robberies in the West Essex area continues to surge, forcing residents to constantly worry if their safety and security will be threatened next. People's forgetfulness and leniency with locking their doors and protecting their belongings has been taken advantage of, as proven by the fact that the majority of the recent crimes have targeted cars and homes that weren't properly secured. 
With carefully articulated plans, criminals, often teenagers, look for the more expensive, upscale brands of cars, which in turn will increase the trade-off they make from stealing and subsequently selling the vehicles. Essex County deputy chief assistant prosecutor Dawn Simonetti, who constantly handles cases involving car thefts and burglaries, identifies factors that commonly appear in these cases. 
"They post the picture with the car, and they actually send it out," Simonetti said. . They actually prove and show that they have the stolen car, and they get paid tons of money for a stolen car, like a Range Rover." 
North Caldwell, in particular, has directly experienced this crime spike. According to Chief of Police Karl Strodthoff, in 2022, the town had 13 attempted motor vehicle burglaries, 23 motor vehicle burglaries, two residential burglaries and six motor vehicle thefts. In 2023 so far, North Caldwell has already had four attempted motor vehicle burglaries, four motor vehicle burglaries, 1 residential burglary and two motor vehicle thefts.
In an interview with the Wire, North Caldwell Mayor Josh Raymond made it clear that officials are doing everything within their power to make the town as safe as they can, even if that means accepting that this issue extends beyond their control.
"We are reaching out to our state senators and assemblymen to seek stricter penalties and sentences for those committing these crimes," Raymond said.
The borough, in conjunction with the North Caldwell Police Foundation, has purchased and installed automated license plate recognition (ALPR).
"These ALPRs are mounted and will be mounted at major intersections around the borough. These devices notify the police department when a stolen vehicle has entered the area so that our police can be on heightened alert for potential concerns. 
Additionally, following the arrest of any suspect found guilty of car theft or robbery, cases are sent to either the superior court or municipal courts, depending on the particular circumstances of each individual case. Often, this tends to be based on whether or not the officials involved determine that the offenders require a deeper analysis and review of their specific situation.
"We actually look at the person, the criminal, and we might just want to downgrade it to something so that they don't have an indictable conviction because once you're a convicted felon or an indictable, it's harder to get a job," Simonetti said. "You're gonna have to report that you're a convicted felon to an employer, and it's going to be on a record. So, sometimes, the superior court wants to give the person a chance."
"In order for me to hear a car theft case, those would have to be downgraded from the Essex County's Prosecutor's office where they hear indictable offenses," Municipal Court Judge Honorable Joseph C. Angelo said. "Then, if they were downgraded by the prosecutor's office, they would downgrade them to either a disorderly person's offense or a petty disorderly person's offense. That's how it would end up in the jurisdiction of my court."
From the opposite perspective, residents have to do their job to protect themselves. Predictably, officials recommend bringing key fobs and valuables into the house at night, as well as parking in the garage if that is an option. It is also important to realize when further involvement is necessary.
"If you see something, say something, and immediately contact the North Caldwell Police Department," Raymond said.
"It's really important to educate your kids. For parents and anybody, just make your kids aware that they can't be walking down the street without paying attention to their surroundings," Simonetti said. 
This urgent  situation has put the entirety of the town in an uncomfortable position, leaving residents unsure of their next actions. Local government officials made it clear that it is necessary for everyone to do their part because when one house on a street is vulnerable, it puts the whole street and even neighborhood in a precarious condition.
Standing together as a community is the key to preventing further increases in robberies. Each and every citizen must take the necessary precautions to ensure the safety of themselves nd their communities as a whole.
Behind the Byline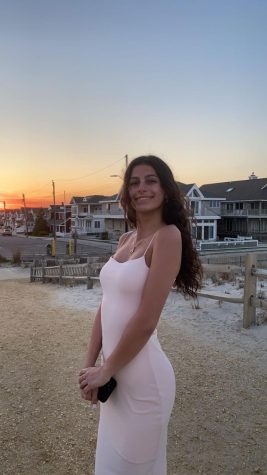 Gabby Angelo, Editor in Chief
Gabrielle Angelo, but you can call her Gabby, is an Editor in Chief for the 2023-2024 Wessex Wire. She enjoys spending time down the shore swimming in the ocean, eating ice cream and watching the sunsets, and loves anything  "The Vampire Diaries" related! On the weekends you can find her hanging out with friends and family making core memories.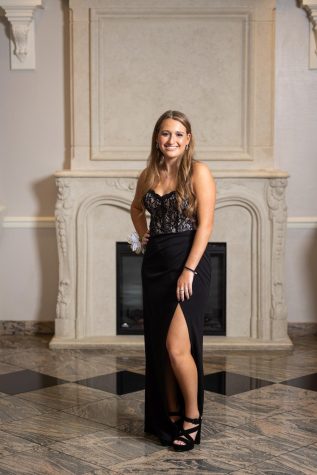 Lindsey Leitner, Managing Editor
Lindsey Leitner is a Managing Editor for the 2022-2023 Wessex Wire.  She enjoys spending time with her family and friends and playing on the school tennis team.  In her free time, she likes to watch Netflix, read, and play with her dog.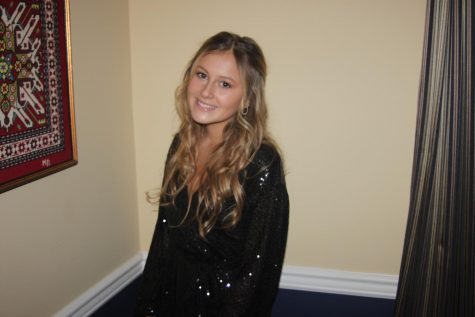 Brooke Murphy, Editor in Chief
Brooke Murphy is a 2022-2023 Editor in Chief for the Wessex Wire. She enjoys spending time with friends and traveling with her family. Brooke also plays lacrosse for the school and her favorite show is "The Office".