Trump faces criminal charges after indictment
Former President Donald Trump was charged by a New York grand jury with 34 felony counts of falsifying business records, making him the first president, current or former, to be charged with a crime. This information came in an indictment that was unsealed on April 4 after Trump was arraigned in a Manhattan courtroom. Trump pleaded not guilty to all charges.
Prosecutors accused Trump of coordinating a scheme and committing fraud during his campaigning for and run up to the 2016 presidential election in an effort to cover up potential sex scandals, according to an April 5 New York Times article. Trump allegedly reimbursed Michael D. Cohen, his former lawyer, in 2017 for the $130,000 hush money payment Cohen made just before the 2016 election to pornographic film actress Stormy Daniels, who has said she and Trump had an affair.
As evidenced by court filings, in order to hide damaging stories, Trump allegedly bought the silence of others several times during the campaign, as reported by the New York Times. Prosecutors used those instances to detail a pattern of behavior that could convince a judge and jury that Trump is guilty.
Manhattan district attorney Alvin Bragg argued that Trump's hush money scheme violated multiple laws to deceive voters, going beyond misleading the public through embellishment. On the other hand, Trump continues to argue that the charges against him are politically motivated and unfair.
Typically, Trump's charges are considered misdemeanors in the state of New York. However, they are being viewed as felonies in this case because they were allegedly linked to violations of election and tax laws.
The uniqueness of charging a former president with a crime may make the case more difficult to win, especially since courts will often rely on precedents set by past cases in order to issue rulings for current cases. Still, the connection between falsifying business records and potential tax law violations could help prosecutors solidify their case.
---
Photo credit: Photo by SWinxy is licensed under CC BY-SA 4.0.
Behind the Byline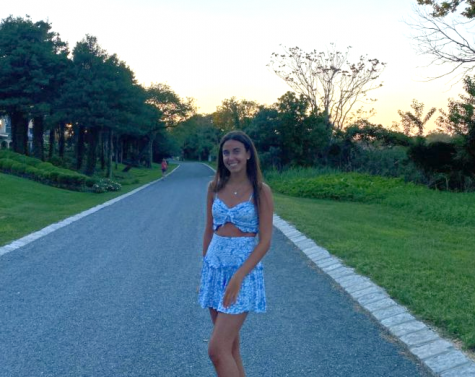 Lily Minish, News & Features Editor
Lily Minish is a News & Features Editor for the 2022-2023 Wessex Wire. She enjoys spending time with friends and family, going to the beach and traveling. Her favorite shows are "Grey's Anatomy" and "Gilmore Girls."