Wire Bracket reactions: Thoughts and regrets
For many people, the quest for perfection is an ongoing priority in their lives. For athletes, it may be finishing with a perfect season and for an entrepreneur it may be making millions in revenue. But for sports fans, March is the time to reach for something that has never been done before: Formulating the perfect March Madness bracket. The Wire's sports editors failed to reach the improbable feat this March despite careful articulation. But even after coming short in many ways,  we will not be discouraged from trying again next year. 
When creating the bracket, we focused primarily on reserving the final four for all chalk, which explains the two 1 seeds Alabama and Kansas, 2 seed Texas and blue blood program Duke being the four teams we selected. The closest of these teams to reach the final four was Texas, who did not make it past the Elite 8. But Kansas and Duke were both eliminated in the Round of 32 and Alabma was sent home in the Sweet 16. If there is anything this bracket taught us, it is that you can never have too much chalk or too many upsets, you really need to just trust your gut. 
A few notable first round games we had missed the mark on include our selections of Arizona, Purdue, USC, Illinois and Virginia. On the contrary, we accurately predicted wins from Pittsburgh, Penn State and Auburn.  It was not a strong first round showing for the Wire bracket, but it did not get much better as the rest of the bracket only had eight correct winners. Our bracket only had one of the Elite Eight teams correct, and a whopping zero of the final four teams correct. 
The bracket ended with a score of 430 based on the ESPN point system, which, in our opinion, is unacceptable for sports editors. But you don't lose, you learn, and after this year's tournament, we have all once again learned that making the perfect bracket may actually be impossible. Yet when March comes back around next year, we will surely be striving for a better bracket.
---
"Swoosh Goes Swish" by slgckgc is licensed under (CC BY 2.0)
Behind the Byline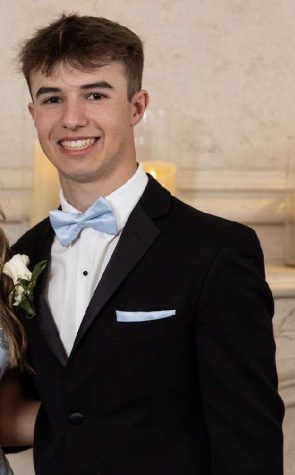 JJ Rella, Managing Editor
JJ Rella is a 2023-2024 Managing Editor for the Wessex Wire. When he isn't playing baseball he's most likely watching the Yankees game at home. He spends a lot of time watching and following other professional sports too, with his other favorite teams being the Packers and Knicks. He also never takes off his wireless beats headphones, listening to Tyler, The Creator, Drake, Frank Ocean and more on timeless loops.