La Locura brings Spanish music to classrooms
The energy and spirit of basketball's March Madness spilled into Spanish classrooms as the halls of West Essex filled with the sounds of Spanish-speaking artists for La Locura de Marzo, an annual music competition featuring musicians, singers and bands from Spanish-speaking countries around the world. This year, several Spanish classes at West Essex took part in the global competition, and avid listeners were held in a chokehold as their new favorite bands battled it out in the brackets.
Spanish teachers Kelly Brophy, Adalgisa Trinidad and Caroline DaCosta joined more than 1,500 other schools across more than 20 countries around the world in the competition, started by a Spanish teacher from Michigan, Señor Ashby, in 2017. Classes take part in daily elimination rounds, casting their vote for their favorite of two Spanish-language songs pitted against each other. Inspired by March Madness, where La Locura de Marzo gets its name, the music competition starts with 16 songs, eliminating one song each day and eventually working down to a final winner. This year's winner was "No Puedo" by Paulo Londra.
Brophy said this contest makes for a fun, interactive, attention-grabbing learning experience. 
"It's really meaningful for me as a Spanish teacher because students are incorporating the Spanish language and culture into their personal life, which is one of our goals," Brophy said. "I think it's great that they learn a little bit about these artists that aren't super popular in the United States. It just makes students more well-rounded, and it's just so much fun and adds so much energy into the classroom."
Teachers incorporated the competition into lessons each day throughout the month of March, devoting class time for students to listen and vote on their favorites. To celebrate the final matchup on March 21 and crown the winner of Locura de Marzo, teachers brought their classes down to the library to watch as the winning video was posted, and "No Puedo" was met with applause, cheers, gasps and more when it was revealed as the winner. 
Many students said this made for a fun start to class each day, including sophomore Sophie Foodim. 
"Everyone in the class seems to enjoy it and looks forward to the tournament," Foodim said. "The tournament has both a learning aspect about different countries and their culture along with a happy component to it, which tops having to learn in class any day."
"So many students are excited about it," Brophy said. "They come in and show me their playlists on their phones, and they tell me that all of their friends now like it, even ones who don't take Spanish."
Behind the Byline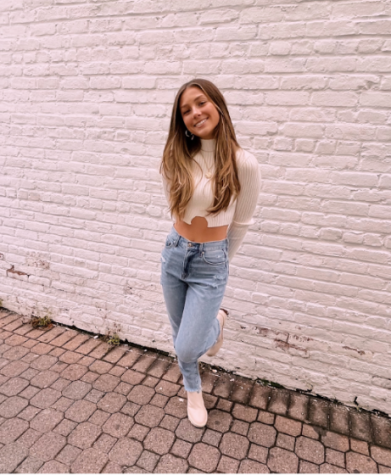 Sophia Sisco, Visual Media Editor
Sophia Sisco is a 2022-2023 Apprentice Editor for the Wessex Wire. When not playing field hockey most of the time, Sophia loves to hangout with friends, listen to music and go to the beach. Her favorite show often switches between "Grey's Anatomy" and "The Vampire Diaries."