NEWS ANALYSIS: The Willow Project, explained
The controversial Willow Project, a massive oil drilling project in Alaska, was approved by the Biden administration on March 13. ConocoPhillips, a Houston-based energy company who has been drilling oil from Alaska for years, claims the project paves the way for oil drilling in Alaska's North Slope in the National Petroleum Reserve. It is owned by the federal government and holds up to 600 million barrels of oil. The project has been approved, but the date for construction to begin is pending due to legal objections. Some view the project as beneficial because of its short-term gains. Others think it will hurt this generation in the long term.
"There are a bunch of negative environmental impacts because you have to get it out of the ground, which destroys the area, then when you burn it, all these different atmosphere pollutants are produced," science teacher Brett Florence said. "This is not great for your health or climate change since it releases greenhouse gasses."
The Willow Project has faced opposition and spurred many legal arguments. The U.S. government claims they had no legal capacity to block the project due to existing contracts with ConocoPhillips. Advocates say that the project also aims to protect surface resources on Alaska's land, create U.S. jobs and facilitate fossil fuel production in a cleaner way. This would allow the U.S. to produce oil domestically  rather than obtaining it from other countries such as Saudi Arabia or Venezuela, according to a March analysis from CNN Politics. 
Environmental advocates argue this project will only increase global warming and carbon pollution. Those who live in Alaska are also concerned about the health and environmental impacts this project will cause.
Behind the Byline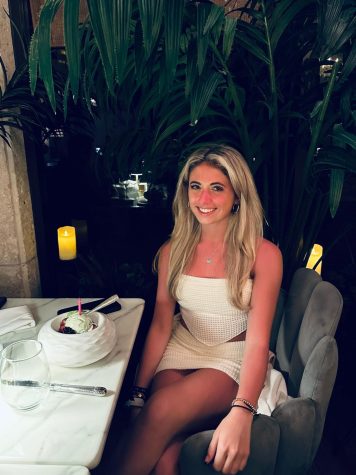 Ava Vigilante, Apprentice Editor
Ava Vigilante is a 2022-2023 apprentice editor for the Wessex Wire. She enjoys playing soccer, spending time with friends and family and going to the beach. Her favorite singer is Morgan Wallen.