Siragusa brings custodial experience to teaching
Previously working as a custodian, English teacher Steve Siragusa has returned to West Essex as a leave replacement for Brittany Hernandez. Working as a custodian for 10 years, Siragusa made the decision to start doubling his time back at college and at his job. 
Starting in Bloomfield just out of college, Siragusa then switched school districts 10 years later to become a custodian at West Essex. Over time, though, he realized that he wanted to follow his lifelong dream of becoming a teacher. 
"By the time I came around to a certain age, I decided it was time to continue and go back," Siragusa said. "It was always kind of the plan, but it didn't really formulate until later on in life."
Siragusa attended Essex County College for a year and a half before transferring to William Paterson University, where he spent four years earning his Bachelor's degree for a double major in education and literature.
As a lifelong avid reader, Siragusa always felt a connection to literature and books. Learning about Hamlet from one of his English teachers allowed him to form a connection with the subject and analysis of  English, he said. Even while working as a custodian, he would listen to audiobooks, fueling his curiosity  for reading. 
This passion helped him persevere through the long days of working his day shift as a custodian and attending his night classes immediately after. Siragusa would work 16-hour days for weeks at a time. This was strenuous, but his desire to become a teacher pushed him forward. 
"Putting in the work does pay off when you're working toward something that you want and you're passionate about," Siragusa said. "If you work hard and you love what you're working toward, it will pay off."
Ten years of experience molded Siragusa into the person he is today. He believes that his time as a custodian has allowed him to bring different perspectives to the table for his students. 
"I want my students to learn that they can do anything just by putting in the work," Siragusa said. "If they put in the work, they can do what they want to do if everything is in their capabilities, they just need to work toward it and understand what needs to be done to achieve it."
Behind the Byline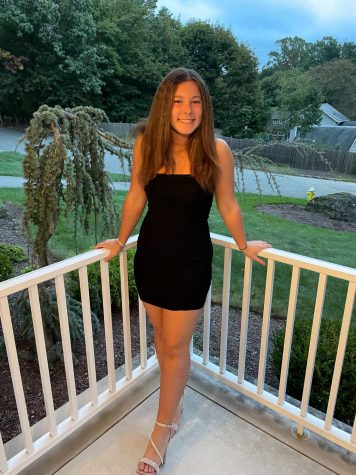 Francesca Loffredo, Senior Chief News and Features Editor
Francesca Loffredo is a Senior Chief News & Features Editor for the 2022-2023 Wessex Wire. She plays tennis and softball for the West Essex team. Francesca loves hanging out with her friends and family, and spending time at the beach.