NEWS ANALYSIS: Defamation lawsuit places Fox News in legal danger
The Fox News Channel faces legal jeopardy as a $1.6 billion defamation lawsuit brought forth by Dominion Voting Systems, an election tech company, over lies broadcasted by Fox regarding the 2020 presidential race presses on toward a mid-April court date. In court hearings and arguments made in the run-up to the defamation trial, Dominion's lawyers have painted a damning picture of the news network's actions and motives that put media ethics and libel law at the center of a growing legal battle.
On election night of 2020, Fox News was the first major news outlet to project that now-President Joe Biden would win the battleground state of Arizona, all but putting victory out of former president Donald Trump's reach. In the following days, Fox faced backlash from its viewers because of this call. Although correct, Fox executives were concerned that they would lose viewers to hard-right news competitors like Newsmax, according to a March 4 New York Times article. 
In response to angry viewers, in the ensuing weeks after the election, Fox invited Trump ally and attorney Sidney Powell on the show to allege that Dominion's voting systems had switched votes from Trump to Biden in order to appeal to its Trump-supporting viewers. At the same time, both Fox hosts and executives privately characterized Powell as unreliable and unhinged, according to a March 6 NPR article. Top executives, including Murdoch and Fox News CEO Suzanne Scott, feared that they would alienate their viewers further if they confronted them with the facts. Dominion claims that the groundless claims of fraud have destroyed its reputation for electoral integrity with voters. 
Reputation and public perception are at the heart of the defamation lawsuit that Dominion is filing against Fox News. Under the Supreme Court legal precedent of New York Times Co. v. Sullivan (1964), plaintiffs must prove that claims made about them were false and damaging to their reputation. They also have to prove that the statements were made with actual malice, which means that the person in question knew the statements were false. The actual malice standard requires that Dominion proves that specific people directly involved with the Fox News broadcasts knew the statements they aired were untrue. 
Dominion argues that its court filings show that top Fox hosts and executives knew that the claims made by Trump's associates about Dominion were false, but aired them anyway. Text messages with hosts and executives show that they may have had severe doubts about Trump's claims, but they were also concerned about how their audience would react to those claims being fact-checked, according to a March 3 article from political news website The Hill.
Dominion has not yet sufficiently demonstrated it defamed the company, according to Fox lawyers as reported by The Hill. Fox argues it was part of its journalistic responsibilities to cover the claims made by Trump and his supporters, and accuses Dominion of "cherry-picking" quotes and strategically rolling out portions of what it obtained in discovery in order to increase press coverage as it builds its case.  
Revelations continue to roll out concerning private communications made public through legal filings that may suggest that Fox's producers, executives and owner Rupert Murdoch, knew the claims they were broadcasting were false. Still, it is unclear whether Dominion will be able to prove actual malice in court, according to legal experts. A trial in the case is slated for next month, as reported by NPR.
---
Photo Credit: "Tucker Carlson" by Gage Skidmore is licensed under (CC BY-SA 2.0)
Behind the Byline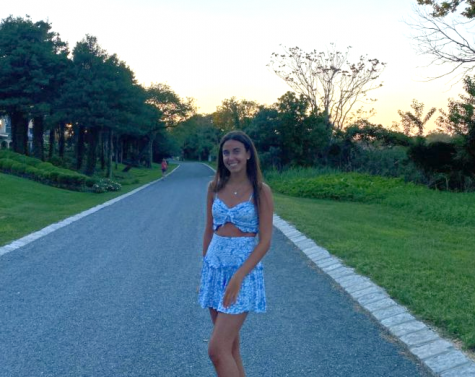 Lily Minish, News & Features Editor
Lily Minish is a News & Features Editor for the 2022-2023 Wessex Wire. She enjoys spending time with friends and family, going to the beach and traveling. Her favorite shows are "Grey's Anatomy" and "Gilmore Girls."