The shoe fits, and March Madness Cinderella is a Jersey Girl
Fans seem to admire losses more than winning when it comes to March Madness. Upsets have defined the legacy of the tournament, and fans enjoy seeing the top tier teams crumble when it matters the most. Over the past two tournaments, two 15 seeds and one 16 seed have pulled off seemingly impossible upsets, and all of them have one thing in common: they are all from New Jersey. 
In the 2023 NCAA Tournament, New Jersey's two power six programs, Rutgers and Seton Hall, missed out on being in the field of 68. But two other programs secured spots in the tournament, Princeton as a 15 seed and Fairleigh Dickinson as a 16 seed. The squads' low seeding caused many fans to write them off as losers in the first round, yet both teams far exceeded those expectations.
Princeton was slated to play 2 seed University of Arizona in Sacramento for their round of 64 matchup. The Arizona Wildcats had defeated UCLA to win the Pac-12 conference tournament, and were one of the hottest teams going into March Madness. In a gritty and low scoring matchup, buckets were hard to come by as the two teams stayed close in score throughout the entire game. In the end, Princeton came out on top, putting an embarrassing end to Arizona's season. The Tiger's next matchup was Missouri, where they dominated from start to finish. Then in the Sweet 16, Creighton proved to finally be too much for Princeton and ended their season. 
There had previously only been one time that a one seed had lost to a 16 seed in March Madness, and it appeared going into this tournament that trend would continue. Alabama, Houston, Kansas and Purdue had all been incredibly dominant the entire season, and fans felt they were all poised for deep tournament runs. Fairleigh Dickinson hadn't won their conference tournament, but because of NCAA eligibility rules, Merrimack was ineligible for tournament play, slotting FDU into the tournament. They won their play-in game against Texas Southern, setting the Knights up to play against Purdue in the Round of 64. Between the size difference of the two teams, and the superstar talent on the Boilermakers, It seemed impossible for FDU to come out on top.
Days before the matchup, during a pre game FDU locker room speech from their Head Coach, Tobin Anderson, spread like wildfire on social media. Bold and fired up about the upcoming game, Anderson expressed his faith in his players. 
 "The more I watch them play, the more I think we can beat them," he said. 
Fans were on the edge of their seats as they watched the Boilermakers struggle against FDU in the first half. Those struggles continued into the second half, and even as Purdue started to heat up offensively, the Knights responded back with points of their own. As the game came down to the wire, the FDU defense locked up Purdue for good, proving to be the difference maker to allow them to make history. 
Behind the Byline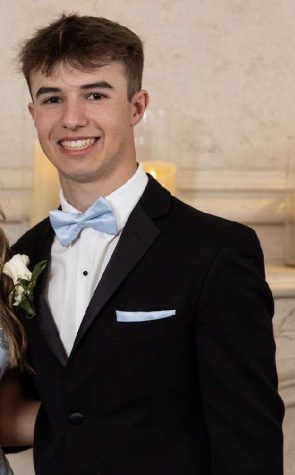 JJ Rella, Managing Editor
JJ Rella is a 2023-2024 Managing Editor for the Wessex Wire. When he isn't playing baseball he's most likely watching the Yankees game at home. He spends a lot of time watching and following other professional sports too, with his other favorite teams being the Packers and Knicks. He also never takes off his wireless beats headphones, listening to Tyler, The Creator, Drake, Frank Ocean and more on timeless loops.