Lana Del Rey expands her discography into new territory with recent album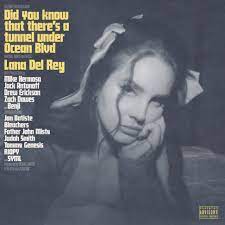 Superstar Lana Del Rey is known for transporting her listeners into a new world of their imagination. This out-of-touch universe is perfectly displayed in her songs through poetic lyricism and mystical production, making the piece seem more like a work of art than simply something that would be showcased on the radio. Although this whimsical sense has not detached from her music, Lana Del Rey's newest project, "Did you know that there's a tunnel under Ocean Blvd," released on March 24, takes a more realistic approach, dealing with external crises and pondering life questions throughout the album.
Many songs on the record, including "The Grants," "A&W" and "Judah Smith Interlude," encapsulate Del Rey's real thoughts, which relate to the emotions of many of her fanatic listeners. These songs include questions in the lyrics, displaying how Del Rey ponders distinct parts of her life, more specifically her childhood and religion. The metaphors as well as straightforward lyrics pair well together, taking the lyrics in this album far above the bar that has she set in her past music releases thus far.  
While her prior albums are mainly fictitious, Del Rey's most recent project shares experiences and thoughts that are genuine to her life. Del Ray, whose real name is Elizabeth Grant, expressed that this record would discuss her life from the beginning with the opening track being a song, "The Grants," titled after her last name. Although this is a brilliant way to introduce the new idea which would encapsulate the entirety of the album, the track itself is one of the weakest. The gospel sound, which takes up a significant portion of the song, abandons the traditional instrumental background tracks. This bold choice did not necessarily pay off, as the record appears more as a spoken-word piece with harmonies and stunning vocals than a song purely meant for entertainment.
 "The Grants" was not the only song on the album to abandon ways in which most traditional songs are made, as "Judah Smith Interlude" and "Jon Batiste Interlude" lack many classic features as well. The records have a beautiful instrumental throughout, but lack in their lyrics. The words that are said appear more like yelling and speaking rather than actual singing. Despite certain aspects in this album falling short, the production throughout keeps Del Rey's signature tone intact. 
Working with long-time producer Jack Antonoff on 11 of the 16 tracks, the slow and fantasy-like production is nothing like anything done by another artist. This signature spark is what makes Del Rey's music stand out, along with her outstanding lyricism. 
The album is complete with five collaborations from Jon Batiste, SYML, Father John Misty, Bleachers and Tommy Genesis. These features add new, distinct voices to the piece, despite most of these artists being smaller and underrated names in the music industry. 
But in creatng such a unique album, some things get lost in translation. The similarities in each and every song give a cohesive feel, but so much so that tracks seem interchangeable with one another. Despite this, the lyrics and production on a large majority of the album make up for this, awarding this record a kind of complexity that many other albums do not possess. 
Lana Del Rey's "Ocean Blvd" continues her sense of originality while adding new aspects to the mix. The whimsical feel remains, but some may find the album just too out-there to be deemed a staple in the alternative/pop icon's discography. 
Behind the Byline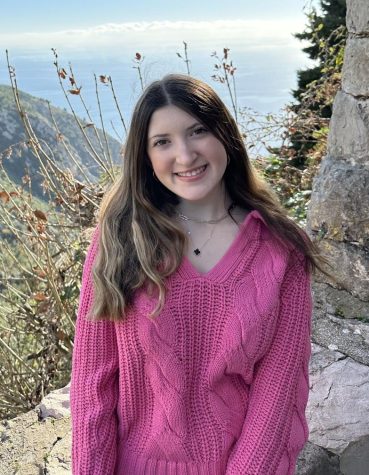 Molly Wolf, Managing Editor
Molly Wolf is a 2023-2024 Managing Editor for the Wessex Wire. When she is not spending time with her friends and family, she is usually scrolling through TikTok or listening to music. Her favorite singer is Taylor Swift and her favorite TV show is Gilmore Girls.