Survey says… it's time for Family Feud
Thursday, March 30 marks the fourth annual Family Feud tournament as a fundraiser for the Give Kids the World senior service project at West Essex. 
Family Feud is a school-wide event that allows students, faculty and staff to create a team to participate. The first 16 teams, consisting of a minimum of six players, to sign up and pay the $15 per person payment are placed in the tournament bracket. The event raises $1,440 for the trip, making it the most profitable fundraiser hosted at West Essex. The tournament runs through April 5 and will be single elimination, giving teams only one chance to secure their spot in the finale. The games are being held in the auditorium during the lunch block with Pat McGlynn as the host.
The competition topics are based off of student body responses to 100 Google Form survey questions. Centered around West Essex, the surveys were based on relatable questions that brought comical answers, all making Family Feud extremely popular with the student body. 
"Family Feud is a great way to make everyone laugh and have a good time, so that's why I got involved," senior Skye Grimes said.
Having Family Feud open to the whole school is a way for underclassmen to discover and learn more about Give Kids the World. When underclassmen become seniors, they will already know about the senior service project and if it is something they are interested in doing. 
"Previous seniors always talked about what a life-changing experience Give Kids the World was and I wanted to be a part of it," Grimes said. "I really want to make a difference."
Give Kids the World is a senior service project that started at West Essex in 2018 and provides seniors with the opportunity to travel to Kissimmee, Fla. They volunteer their time toward critically ill children and their families. The children and their families are given a week-long wish vacation at no cost. The seniors volunteer in the village with the purpose of making the children and their families smile.
"Family Feud is an amazing event that helps promote and fundraise for the trip," advisor Daniela Colabelli said. "Last year was a good year and we hope the same for this year."
Behind the Byline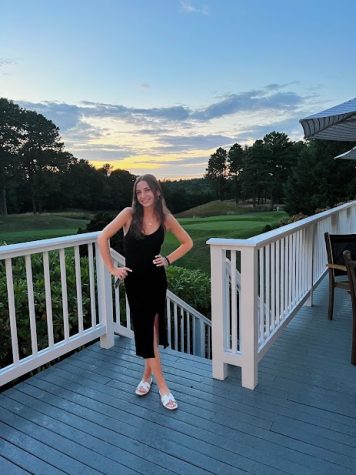 Emily Smith, Apprentice Editor
Emily Smith is an apprentice editor for the Wessex Wire. She enjoys spending time with her family and friends as well as her dog. She likes to travel, read books and watch Netflix.