West Essex sends 12 student musicians to Regions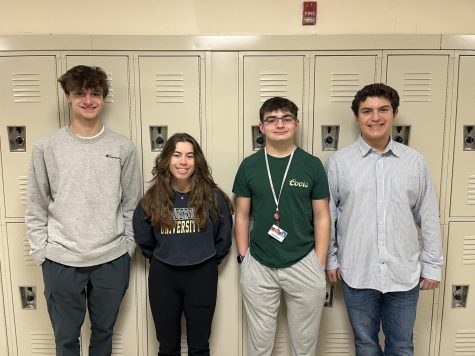 West Essex band and chorus members had the opportunity at the beginning of January to try out for Region band, chorus and orchestra, resulting in four students earning a spot in the Region band and eight students made the choir. It is a very selective process as tryouts included a rigorous audition process, an expression of a love of music and performing to the judges.
Being able to participate in Regions benefited students at West Essex because they were able to improve their skills and learn from the people around them. They could be exposed to new techniques and better themselves by being around other students with differing experience.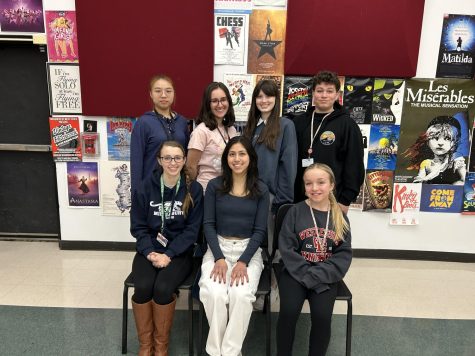 "It is a great opportunity to meet people that are better at my instrument than I am, and learn new techniques from them that can help me improve," junior Aidan Leifer said. "It's also a great chance to play different styles of music that can teach me things I can use in other bands."
Music affects people in different ways, and can provide them with a way to improve their lives. It allows for the connection of students with similar interests.
"Along with regions, I sing outside of school and partake in music activities," sophomore Katherine Ruggiero said. "It's affected me in a multitude of ways as singing gives me chances to really be creative. Chorus is a great learning experience to get to explore the art of music and get to know a lot of amazing people." 
Partaking in Regions is for students who compete and perform at a high level in their respective talent. The students accepted into this prestigious program are looking for the next level experience, and teachers at West Essex realize the difficulty of this program. 
"They perform music in multiple languages and the music is very challenging," choir teacher Marion Drew said. "The resulting performances in Atlantic City and on the NJPAC stage in Newark are extraordinary and something the students will never forget." 
After arriving at Clifton High School, the students had little time to warm up in a practice room, and started their audition at their scheduled time. In this audition, students were asked to play or sing a chromatic scale, high and low scale, a prepared solo and sight reading for notes.
Judges who select students at auditions look for versatility, talent and poise. The candidates need to naturally have a high degree of talent, but they also have to have the heart and passion for it. 
After students were selected, they would have to attend multiple practices for the end performance. The band concert took place on,Jan. 29, at Parsippany Hills High School, and the choir concert was on Feb. 4, at Morris Knolls High School. 
At the end of the students' experience in Regions, they could also be selected for State band or choir. This was an even more selective process that narrowed down to the best performers in the entire state of New Jersey. From West Essex, Dante Ragusa was the only person selected for States. 
Regions allowed participants to challenge and improve themselves in ways they never thought possible. It gave them the opportunity to expand their talent and give them the opportunity to play or sing with the best in the state. 
Behind the Byline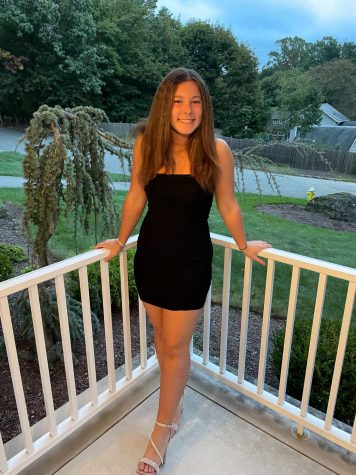 Francesca Loffredo, Senior Chief News and Features Editor
Francesca Loffredo is a Senior Chief News & Features Editor for the 2022-2023 Wessex Wire. She plays tennis and softball for the West Essex team. Francesca loves hanging out with her friends and family, and spending time at the beach.