'It Ends With Us' casting revealed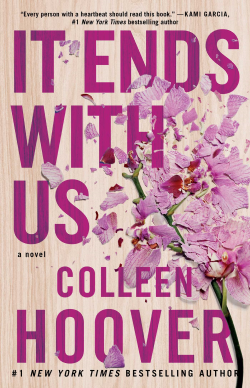 Heartbreaking romance novel, "It Ends With Us," has brought author Colleen Hoover's many readers through a series of unpredictable emotions. The instant rise to popularity since its 2016 publishing date has propelled this book above the rest in her collection. Hoover based events in the book off of her mother's past abusive relationship to connect with women in the world who go through similar experiences but don't have the voice to share them. The recognition this book has gained since it was written has led to the creation of a movie. 
In late January, Hoover has announced a first look at the cast for the book's upcoming film adapataion to fit best with each character's portrayal in the book. Lily Bloom, the main character who endures the hardships of a toxic relationship, will be played by Blake Lively. Lively was a good choice for this character on paper, but not everyone agrees with the decision. Freshman Adie Minnella questioned whether the casting really fits the character. 
 "I don't know if they will show the exact emotions of each character you see through the book," Minnella said. "Blake is going to do really good with Lily, I'm not doubting her, but I just wished for a different person that represented Lily better." 
"It Ends With Us" captures Lily's struggle between love interest Ryle Kincaid and her first love, Atlas Corrigan, who reappears in her adult life. Although Atlas has not yet been cast, Ryle will be played by Justin Baldoni, known for his role in "Jane the Virgin." 
"The character selection was well done, although many people seem to disagree," sophomore Margo Weigele said. "Both actors are really famous but for good reasons and I can see both of them playing the characters they've been casted for well."
Readers hope that this new movie will live up to the high expectations they created after reading the book. 
Behind the Byline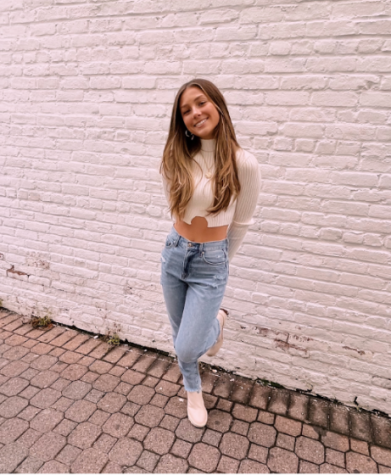 Sophia Sisco, Apprentice Editor
Sophia Sisco is a 2022-2023 Apprentice Editor for the Wessex Wire. When not playing field hockey most of the time, Sophia loves to hangout with friends, listen to music and go to the beach. Her favorite show often switches between "Grey's Anatomy" and "The Vampire Diaries."