OBX fans strike gold with new season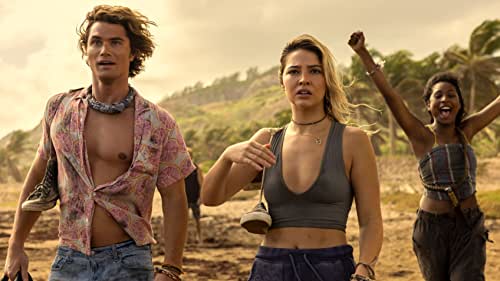 Eager fans woke up on Feb. 23, finally able to see their favorite stars embark on their oceanic adventures as Netflix sensation "Outer Banks" returned for its third season. Following the craze of the prior seasons, viewers were left on a series of cliffhangers regarding the fate of the infamous gold cross to the conditions of Big John and Ward Cameron. 
Starting off the season stranded on the secluded island of "Pougelandia," main characters JJ (Rudy Pankow), John B (Chase Stokes), Kiara (Madison Bailey), Sarah (Madelyn Cline), Pope (Jonathan Daviss) and Cleo (Carlacia Grant) were immediately faced with highly anticipated and impending conflicts. 
However, despite their seemingly never ending list of problems, viewers saw no shortage of incredible acting and strong relationships throughout the course of the season. After finding out that John B's dad is alive at the end of season two, many were satisfied to see the two rekindle their relationship into a strong father son bond. The onscreen chemistry between the pogues was undeniable, as their interactions felt as if they were real, true friends spending time together, cracking lighthearted jokes, but also diving into deep discussions with one another. Each actor accentuated their character's personality in a way that made them all truly harmonize together, creating a magnetic nature between the six. Beyond just the status of their friendships, viewers are met with budding romances and emotional breakups, not only wrenching the hearts of the beloved characters, but of the show's eager audiences as well. 
As season 3 unfolds, characters are met with more adversity than ever, introducing a new antagonist that dictates the fate and future of anyone crossing his path. A prize more valuable than the gold and the cross is also introduced, heightening the stakes for the pogues and forcing them to pick and choose their battles very carefully. From Kildare County to exotic tropical islands in the Caribbean, the characters just cannot shake the daunting history of Denmark Tanney. 
"Outer Banks" season 3 truly captures the essence of an action packed, high intensity show, keeping viewers hooked throughout the entirety of the screen time.
Behind the Byline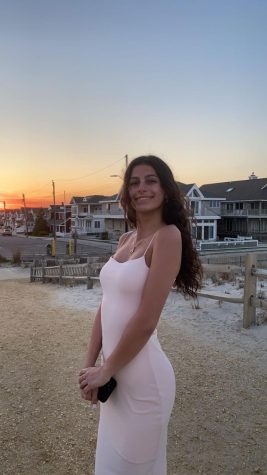 Gabby Angelo, Editor in Chief
Gabrielle Angelo, but you can call her Gabby, is an Editor in Chief for the 2023-2024 Wessex Wire. She enjoys spending time down the shore swimming in the ocean, eating ice cream and watching the sunsets, and loves anything  "The Vampire Diaries" related! On the weekends you can find her hanging out with friends and family making core memories.