OPINION: New AP curriculum erases Black history
On the second day of Black History Month this year, the College Board held an unveiling of the first ever AP class in African American studies. This is a very exciting new development, one that provides hope to aiding the crisis of systematic racism plaguing our country. This class, equipt with the widespread nature, stature and resources of the Advanced Placement label would have the ability to teach African American students that their history is worth learning, and equip other students with the knowledge needed to bring an end to stereotypes and bigotry.
Because of this, it is disheartening and unfortunate to learn that following a statement from Republican governor of Florida Ron DeSantis, the College Board has altered the class' curriculum. DeSantis condemned the class for violating his "Stop WOKE Act" as well as saying that it is "pushing an agenda on our kids" and "significantly lacks educational value." He also announced that he would ban the class in Florida if no change to the curriculum was made.
While it is true that the class was still in the early stages and was destined to have some curriculum changes, the timing of the switch makes it likely, although it has been denied by the College Board, that the curriculum was altered due to the extreme views of people like DeSantis. The lessons taken out of the curriculum are some of the most important content including "Black Lives Matter"and  Black feminism. The words "intersectionality" and "systemic marginalization" were also removed from the original draft. In changing this curriculum, the College Board is effectively erasing these parts of Black History and of American History.
Thankfully, in our state, governor Phil Murphy has announced that he will expand the course to 25 New Jersey high schools, directly mentioning DeSantis and telling reporters, "enough already of all this nonsense coming out of Florida."
We cannot deny the parts of history that make us look bad or make us uncomfortable. In fact, those are the most important parts of history that we must learn so that we never repeat them.
---
Photo credit: "Governor Murphy and Mayor Ras Baraka" by Phil Murphy is licensed under (CC BY-NC 2.0).
Behind the Byline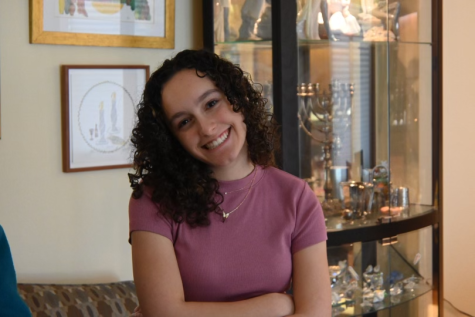 Eliana Rosen, Opinion Editor
Eliana Rosen is an Opinion Editor of the 2022-2023 Wessex Wire. When she isn't spending time with friends and family, she is probably listening to Taylor Swift on repeat. She spends her summers at Camp Ramah in the Poconos, her home away from home.