REVIEW: Five best songs from SZA's "SOS"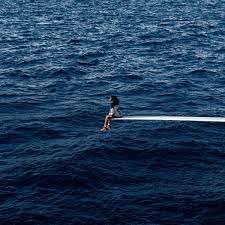 On Dec. 9, SZA released "SOS," a 23 track album that has captivated listeners. A multitude of her songs are trending not only on the music charts, but on social media platforms as well. While every SZA lyric pulls at our heart strings and generates relatability, some songs stood out more than others. 
1. "Kill Bill"
"Kill Bill" is a fan favorite among listeners due to its extremely relatable post-break up lyrics. "I might kill my ex / not the best idea / his new girlfriend's next / how'd I get here?" is trending on tik tok as a transition video sound because they are lyrics that almost everyone can relate to. "You was at the farmers' market with your perfect peach" is another line that will get stuck in your head for days. The song has an upbeat melody and is entertaining to any audience. Overall, "Kill Bill" is the most versatile song and deserves to be ranked at number one. 
2.  "Low"
The catchy beat of this song and the passion in SZA's voice as she sings is evident. "Low" is a song for listeners who are in a confusing place in an on-again off-again relationship, discussing themes that many can relate to. "Wherever you are, don't call me" is a repeating line in the song that SZA sings so passionately. Listeners who are in these types of relationships know how relatable these lyrics are. "Low" also includes uncreditied ad-libs from Travis Scott, which teases his feature on another song in the album. Her emotion in this song is what earns it the number two spot in the rankings. 
3. "Nobody Gets Me"
"Nobody Gets Me" is a song that makes audiences feel seen, as many relate so deeply to the topics discussed in this record. This is the perfect song for after a break up. The tone in SZA's voice throughout the song reveals her emotions from her own past relationships that listeners can relate to. "How am I supposed to tell you I don't wanna see you with anyone but me?" is a lyric which perfectly expresses post-break up thoughts. Also, the repeating line of "nobody gets me, you do" just describes the feelings of being seen and heard, something that is hard to come by.. SZA's tone and emotion in "Nobody Gets Me" locks in the top three spot without a doubt. 
4. "Open Arms (feat. Travis Scott)"
The lyrics in this track speak so loudly throughout this song from both SZA and Travis Scott with the feature. The line "Push me away, I'll be right here with open, open, open, open arms" fully describes the feeling of not giving up on someone who has given up on you. "I guess I gotta go, I guess it's time to go, I gotta let you go" puts into words the painful thought process of letting someone go. This is the song to listen to when you need to be reminded of your worth, earning it the number four spot.
5. "Ghost in the Machine (feat. Phoebe Bridgers)"
"Ghost in the Machine (feat. Phoebe Bridgers)" is another trending tik tok song due to its relatable lyrics. "I give a f*** / I just wanna f***, eat sleep love, happy can you make me / happy can you keep me / can you distract me from all the disaster / can you touch on me and not call me after / can you hate on me and mask it with laughter" are the perfect lyrics which are relatable, fun, and when paired with this melodic tune and outstanding Pheobe Bridgers feature, make for the perfect song. "I hate everybody, I hate everyone" are lyrics that everyone can relate to, earning this the final spot in the top five ranking.
Behind the Byline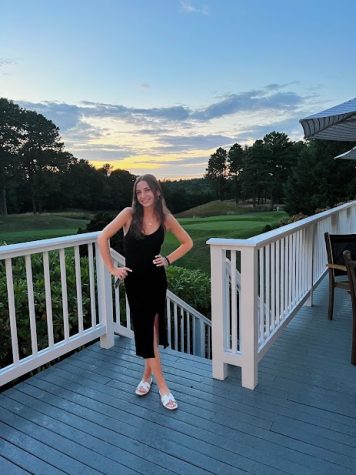 Emily Smith, Apprentice Editor
Emily Smith is an apprentice editor for the Wessex Wire. She enjoys spending time with her family and friends as well as her dog. She likes to travel, read books and watch Netflix.