Grammy Awards show off talent in the music industry
The 65th annual Grammy awards took place on Feb. 5 and was certainly a monumental one. Some of the biggest names in the music industry — Beyonce, Harry Styles, Dr. Dre, Lizzo and various others — were honored for their tremendous talent and accomplishments this past year. 
Beyonce, arguably one of the biggest names in pop music, took home four awards, best dance/electronic music album, best dance/electronic recording, traditional R&B performance and best R&B song. This year, Beyonce became the artist with the most Grammy awards, beating classical music conductor Georg Solti's previous record of 31. Despite only winning smaller categories, Beyonce made history at this year's ceremony. 
Harry Styles, winner of best pop album and album of the year, the most prestigious honor of the night, also put on a lively performance of his hit song "As It Was." Styles' speech for album of the year left him stunned, as this is only his third-ever Grammy. 
Other performances included superstars Lizzo, Mary J. Blige, Bad Bunny, Steve Lacy, Brandi Carlile and other icons. These performances were complete with backup dancers, flashy costumes and various other aspects that made the productions some of the best to ever take the Grammy stage.
A new honor, the inaugural Dr. Dre Global Impact Award, was received by its namesake. Dr. Dre has been a highly successful rapper and activist throughout the past 40 years of his groundbreaking career. The award was created with the goal of honoring Black artists who have uplifted the industry. 
Along with hip hop being represented in Dr. Dre's acceptance of his eponymous accolade, the 50-year anniversary of the hip hop genre was recognized with an outstanding tribute from a number of wildly successful hip hop artists who have paved the way for the genre. Busta Rhymes, Missy Elliott, Future, Nelly, Queen Latifah, Run-DMC and LL Cool J were not even a fraction of the performers who perfectly honored the age-old industry and displayed everything that hip hop represents. 
The 65th annual Grammy ceremony in 2023 surely was a momentous occasion, as many of the generation's best talent were given ginormous honors as a testament to their work that has shaped the music industry.
Behind the Byline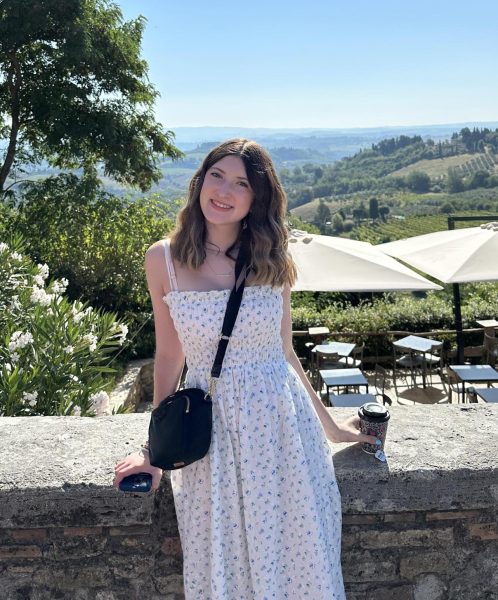 Molly Wolf, Managing Editor
Molly Wolf is a 2023-2024 Managing Editor for the Wessex Wire. When she is not spending time with her friends and family, she is usually scrolling through TikTok or listening to music. Her favorite singer is Taylor Swift and her favorite TV show is "Gilmore Girls."